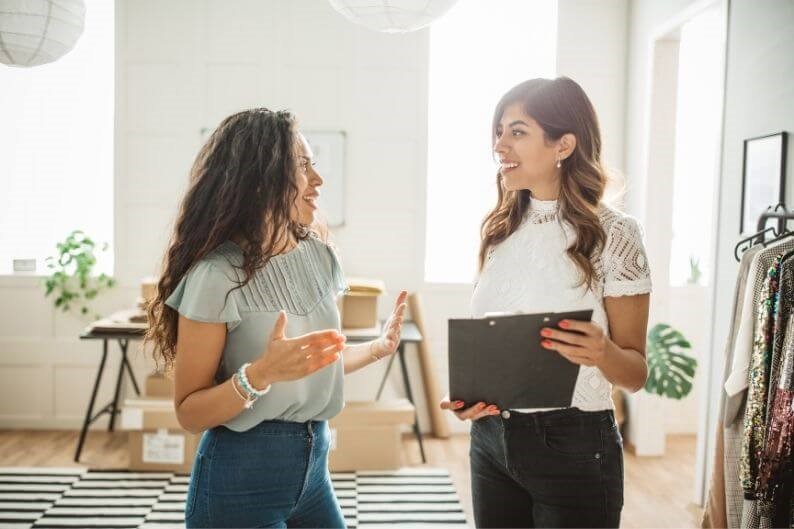 10 Low-Cost Franchises with High Profit
Want to be your own boss? Starting your own business might be a good idea, but purchasing a franchise is a better one. Here's why:
You don't have to build a business from scratch. Everything is already done for you: brand name, logo, products, financial systems, and business processes.

Business or sales experience is not required.

Your risk is lower because you get extensive support from someone (the franchisor) who's been there, done that.

ROI can be realized faster.

You eliminate the trial and error stage.

You can hit the ground running in just a few weeks.
Even if you don't intend to leave your full-time work, a small business franchise can be a good source of additional income.
Invest in a Franchise that Pays Off
You wouldn't want to break the piggy bank on a losing proposition. Thus, you need to do your due diligence by carefully studying franchise prospects before parting with your hard-earned cash.
Successful franchises often exhibit quantifiable profitability, demonstrated by an increase in franchise locations in recent years, the success rate of their new franchisees, and their average sales per unit (found in their franchise disclosure document or FDD).
Most Profitable Franchises with a Low Initial Investment
Franchises with higher startup costs may reward you with greater ROI potential and additional income streams.
But what if you've set aside only a small amount for your franchise business? Or you're simply risk-averse and prefer to get your feet wet before taking the big plunge?
You can buy a franchise that requires a low initial franchise fee before launch. This amount varies per industry and franchise.
It's also wise to consider your personal interests when deciding between franchises. This will sustain your motivation and help ensure business growth.
The franchises listed below represent different business sectors, and all have an initial investment of around $50K or less. They also charge low royalties.
Ameriprise Financial
- Personal Financial Planning and Advice
Investment: $10,432–$114,479
Franchise Fee: $1,500
Royalty: $290 monthly
This Minnesota-based company provides financial planning products and services. It boasts of 5,969 locations and has been around since 1971, so you can be assured of its stability. Their franchisees average annual revenues of $1,289,531.
Investment: $31,400–$103,550
Franchise Fee: $4,950–$49,500
Royalty: 6.5% for $1M gross revenue, 5.5% for over $1M to $2M gross revenue, 4.5% for over $2M to $3M gross revenue, and 3.5% for over $3M gross revenue
Archadeck Franchising Corporation owns and leases franchises, patents, and copyrights which they license other entities to use. The average annual revenue of their franchisees is $3,078,783.
Hi 5 ABA
- In-Home Behavioral Assessment for Children
Investment: $15,920–$80,900
Franchise Fee: $500–$20,000
Royalty: 8% of Gross Revenue
If you have a soft spot for kids with special needs, then this franchise opportunity is perfect for you. The company's services include various assessment types conducted by Board Certified Behavioral Analysts (BCBAs). They draw treatment plans for children with behavioral development challenges like autism. Hi 5 ABA franchisees' average annual revenue is $3,832,340.
Motel 6
- Transient Economy Lodging Facilities
Investment: $2,218–$16,943
Franchise Fee: $33,850
Royalty: 5% of Gross Room Revenues
If the hospitality industry is your cup of tea, Motel 6 is worth looking into. This chain of 1,208 motels operates in the United States and Canada. You will need a location large enough to construct lodging facilities with amenities like a lobby, swimming pool, and guest laundry area.
The average annual revenue of their franchisees is $2,094.791.
Investment: $26,810–$87,385
Franchise Fee: $5,000–$30,000
Royalty: 3% of Gross Sales or $500, whichever is greater
A relatively new player, Mr. Sandless is the company that invented sandless refinishing for indoor and outdoor floors. Despite the low franchise and royalty fees, franchisees have an average annual revenue of $11,211,036.
Investment: $47,500–$112,650
Franchise Fee: $9,500–$29,500
Royalty: 9% of Gross Sales, 7% or 9% after renewal
As a Natural Lawn of America franchisee, your business will diagnose lawn problems and provide appropriate solutions. Your clients will include residential, commercial, and government-owned properties. The company's franchisees earn an average annual revenue of $1,772.291.
NHance
- Wood Flooring, Furniture, and Furnishings Care
Investment: $51,970–$167,023
Franchise Fee: $11,270–$46,028
Royalty: 2% of Gross Revenue
If carpentry calls out to you, consider an NHance franchise. Their franchise fee is low, but you will need to shell out a little over $50K in tools and equipment. With an average annual revenue of $1,144,120, it's well worth it.
Investment: $29,775–$145,850 (max)
Franchise Fee: $25,000–$45,000
Royalty: $600 monthly
Sit Means Sit made it to Entrepreneur magazine's 500 Top Franchise List. It is the country's largest and most successful dog training company. With more than 140 locations, it has rewarded franchisees with an average annual revenue of $1,275.289.
Investment: $38,880–$159,805
Franchise Fee: $27,000–$94,000
Royalty: 5% of Gross Sales
Giving back to the community is the foundation of the award-winning SYNERGY Home Care Franchise. Their clientele encompasses people of all ages in 317 locations. If this is your calling, you can consider the $2,253,534 average annual revenue as a bonus.
You've Got Maids
- Eco-Friendly Home Cleaning Service
Investment: $36,394–$107,037
Franchise Fee: $6,999
Royalty: 2.9%–5.9% of Gross Sales
Are you passionate about protecting the environment? If so, you may want to look into green cleaning franchises like You've Got Maids. Their 91 locations use eco-friendly products, safe for humans and pets.
As a franchisee, one of your primary duties will be to manage your employees. For this effort, franchisees earn an average annual income of $1,179,002.
The Key to Your Success is You!
Most successful franchises offer all the support you need because your success is theirs too. However, no franchise will guarantee high profit. Keep in mind that the revenue they provide in their FDD represents only a potential ROI.
At the end of the day, you will be responsible for the operations of your business.
Thus, before signing a Franchise Agreement, ensure you thoroughly review the franchisor's FDD to determine if it's the right business model for you.
Franchise123 can help you identify and assess the franchise opportunity that best suits your lifestyle and business goals.
Create your free account and get started today!
---