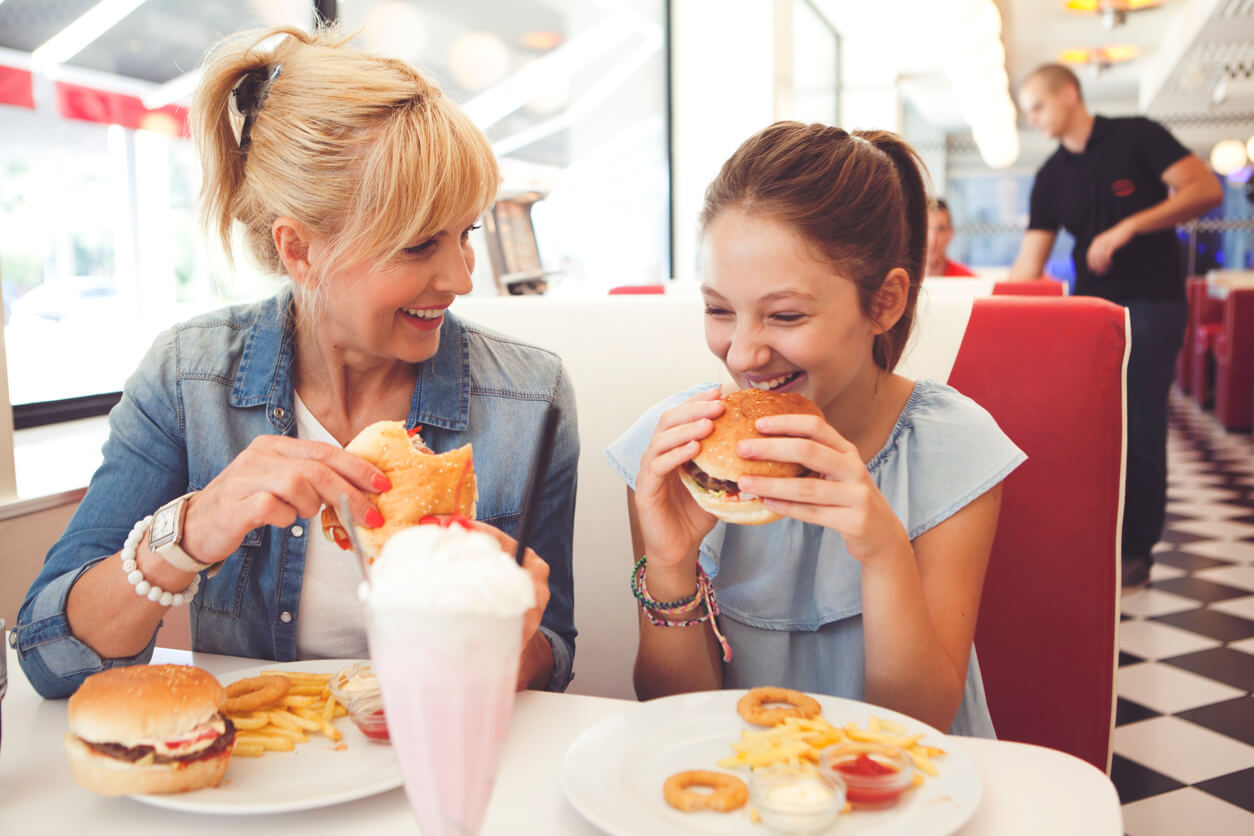 That doesn't mean your dining dreams have already been dashed. Instead of going with a brand new concept, you can always invest in one of these top food franchises to take advantage of the brand recognition and support network that comes along with franchising, which can go a long way in mitigating the risks you'll be facing.
Restaurant Risks
While statistics are hard to come by, the most often cited numbers say 60% of restaurants fail within the first year. That information alone is enough to scare some prospective restaurateurs away. The good news is there are usually a few common denominators in those failures.
Arguably the most glaring reason for falling short of success is inexperience. Running a restaurant is a massive job. Successful owners are often the first ones in and last ones out day to day. With so many details to oversee to ensure customers are getting a great experience, it's a time-consuming job.
Depending on your experience level, you could also run into problems effectively managing your staff and doing the appropriate marketing to attract new customers. You could end up with practices that result in poor customer experience in the event they end up at one of your tables.
Most of these potential pitfalls can be avoided, though. Going the franchise route instead of starting from scratch puts you in a situation where success is more likely.
Best Food Franchises
When you become a franchisee, you've already got your brand identity, menu, and customer experience laid out. To help on the accounting side, you'll have more oversight and assistance from the mothership to help keep your books on track. Now the only thing left to do is pick which one is right for you.
With the fast-paced world we live in, people want their food, and they want it fast. That's why the best food franchises are fast-food franchises (bet you can't say that five times fast)
1. McDonald's
Franchise fee: $45,000
Initial investment: $464,500 - $2,306,500
Talk about having your brand recognition on lockdown. There's probably not a person in the country that doesn't know those golden arches from a mile away.
For the inexperienced business owner, McDonald's can put you in a great position by offering an extensive training program and a massive support network. There were 38,695 McDonald's locations in operation last year, and 90% of them are franchises.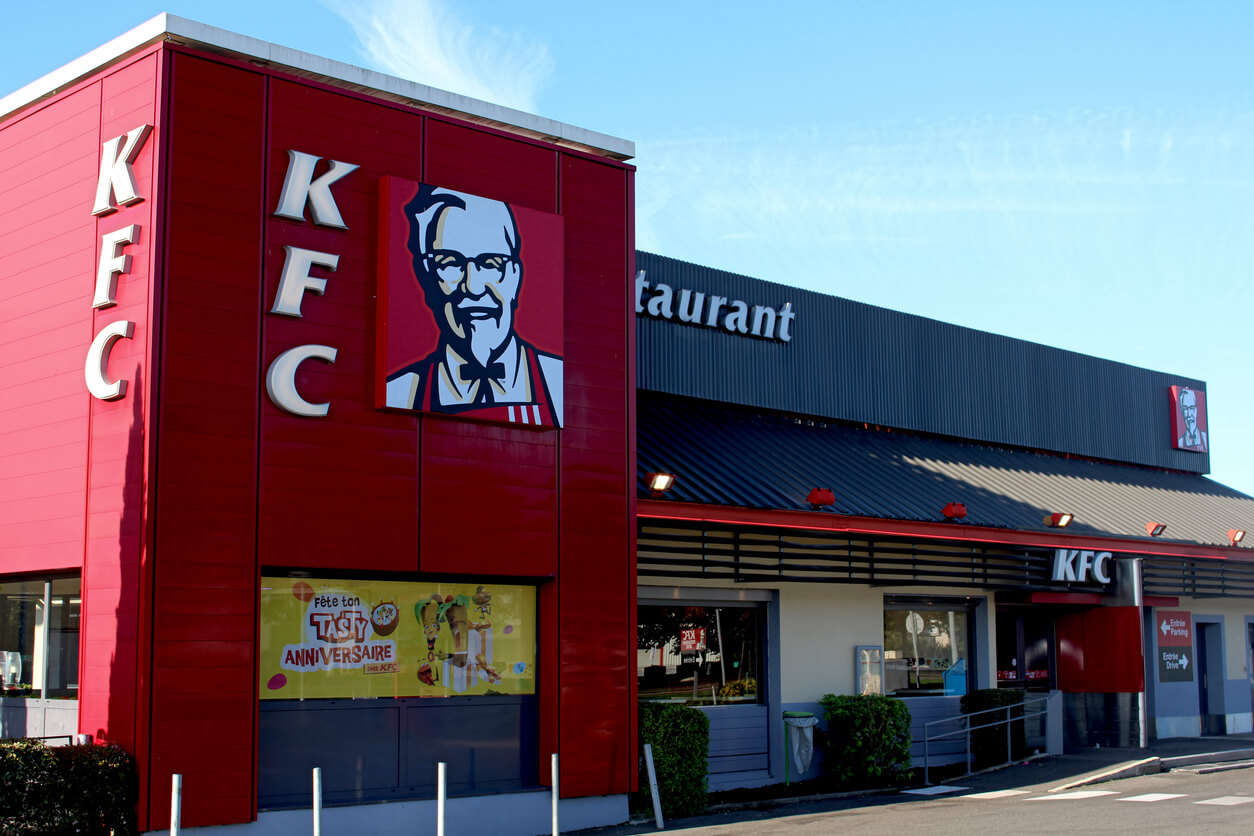 2. KFC
Franchise fee: $45,000
Initial investment: $1,442,550 - $2,771,550
If you want to "be your own colonel," you can buy into the world's most popular chicken restaurant chain. The franchise claims more than 185 million people see a KFC commercial at least once a week, and their system serves more than 12 million customers every day.
You'll be trained well in the methods the colonel has developed. Training includes a one-week orientation, two weeks of online training, and four weeks in a certified restaurant for hands-on training.
3. Pizza Hut
Franchise fee: $25,000
Initial investment: $297,000 - $563,000
The inventors of the stuffed crust pizza are always looking to expand the family. Pizza Hut was started in 1958 when brothers borrowed $600 from their mom to open up their own pizza joint. Now you can find the restaurant in more than 100 countries.
As far as being on the cutting edge of pizza, the Hut is at the front of the pack. The brand was the first to be ordered over the internet, the first to develop an app for ordering, and the first pizza in space (not to mention the masterpiece that is the stuffed crust).
4. Burger King
Franchise fee: $50,000
Initial investment: $1,877,600 - $3,398,600
You can smell those flame-grilled burgers when you get close to any Burger King. The company has been in business since 1954 and is headquartered in Miami, Florida.
BK has a team that works on growth-driving initiatives to help you find the best location for your restaurant. It offers the traditional freestanding restaurant option or something a little smaller, like what you would find in a mall or airport.
5. Domino's
Franchise fee: $25,000
Initial investment: $141,650 - $516,700
More than 95% of Domino's franchise owners learn to operate a store or supervise multiple stores before owning their own. The company is serving up pies with a network of more than 17,100 franchised and company-owned locations around the globe.
Domino's likes to focus on philanthropy by supporting its national partner, St. Jude Children's Research Hospital, and other local charities, schools, and organizations.
6. Dunkin'
Franchise fee: $40,000 - $90,000
Initial investment: $507,400 - $1,688,200
While coffee isn't the second largest commodity in the world like you've probably seen posted around the internet, it's still a significant moneymaker, bringing in more than $67 million in revenue already this year.
Dunkin' has been serving up joe since the '50s and just last year dropped the "Donuts" from its name to focus on its brew and other food and beverage items. The company has been ranked #1 in the coffee and baked goods category by Entrepreneur Magazine.
7. Subway
Franchise fee: $15,000
Initial investment: $140,050 - $342,400
When you need to grab a sandwich, and you need it quick, the $5 footlong is most likely one of the first options to come to mind. Subway has more locations than any other restaurant in the quick-service restaurant industry.
Going this route gives you a little more of an opportunity to provide healthier food options for the community. The company is working to promote wellbeing by focusing on more nutritional choices.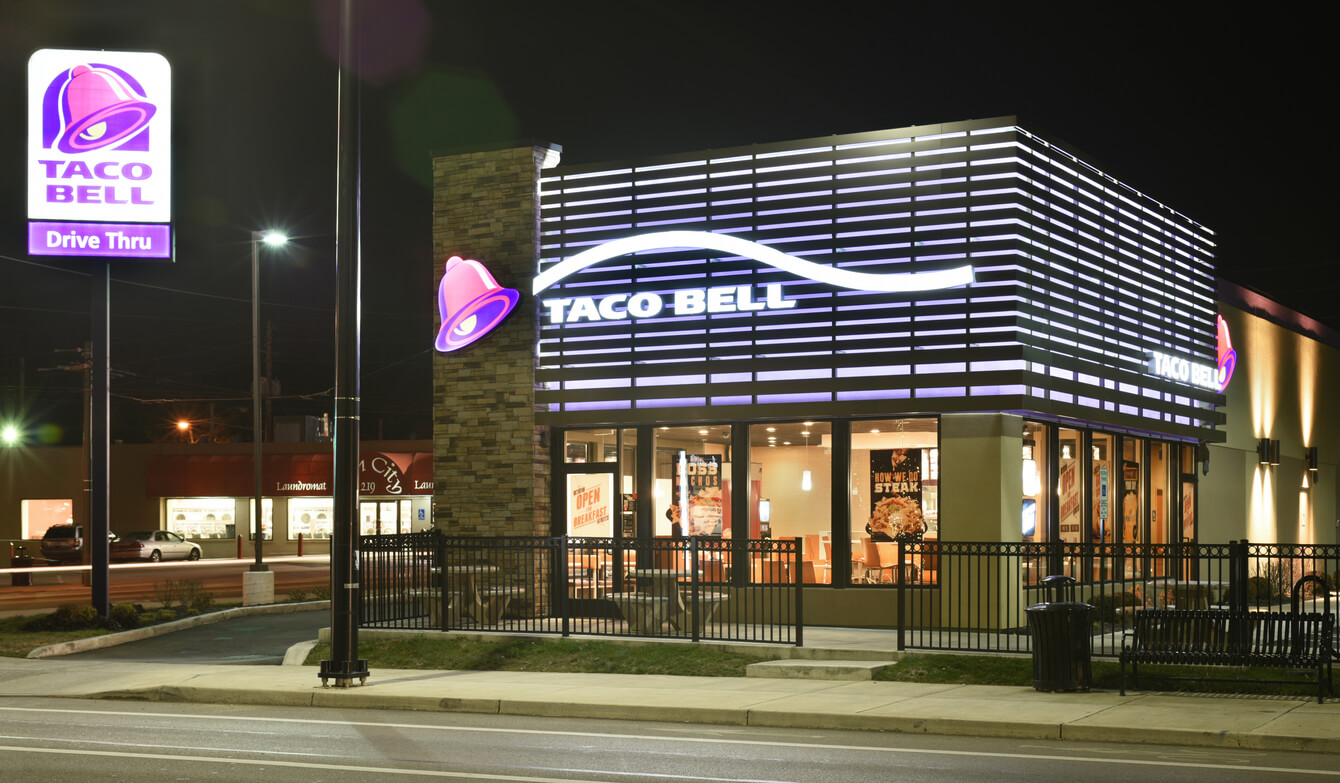 8. Taco Bell
Franchise fee: $25,000 - $45,000
Initial investment: $525,525 - $3,004,100
There's not a more well-known name associated with Mexican-style food in the quick-service restaurant industry. It's safe to say if you get in on this franchise, you'll be good to go.
Something a little extra that might entice a potential franchisee is the Taco Bell Foundation, which started in 1992 to help support the passions and dreams of America's youth. Not only would you realize your dream of owning a successful business, but you would also have an outlet to give back to the community.
9. Baskin-Robbins
Franchise fee: $12,500 - $25,000
Initial investment: $123,952 - $558,830
Baskin-Robbins says it best: "Our exceptional Franchisees are the sprinkles to our ice cream." If that doesn't make you feel like part of the family, I don't know what will.
The company is one of the world's largest chains of ice cream specialty shops. It's a part of Dunkin' brands, so there's the added benefit of having some extra resources thanks to that connection.
10. Wendy's
Franchise fee: $40,000
Initial investment: $2,000,000 - $3,700,000
Dave Thomas opened the first Wendy's in 1969, and since then, the chain has grown to more than 6,000 locations.
For the environmentally conscious, Wendy's has what it calls the "Squarely Sustainable" initiative (a nod to the infamous square hamburger). They focus on using sustainable materials and practices wherever possible.
Get Things Cooking
Depending on which franchise opportunity you go with, it could be quite pricey to open a food franchise. But remember, this is an $899 billion industry. Spending more on a well-known, tried-and-true franchise upfront could get you a bigger slice of that pie in the long run.
The most important thing is to be sure your values and vision for the restaurant align with your franchisor before you sign the franchise agreement. That comes by studying the terms and conditions thoroughly and getting as much feedback as possible from current franchisees.
---