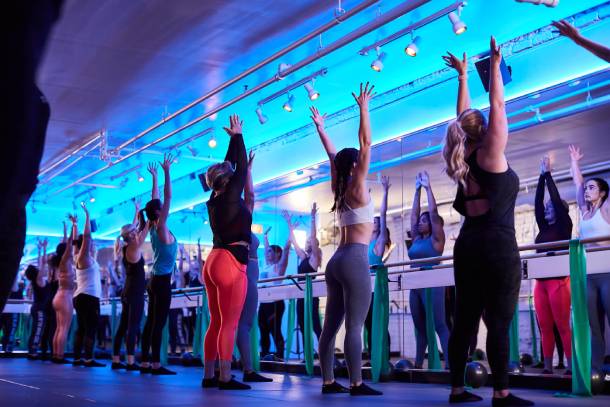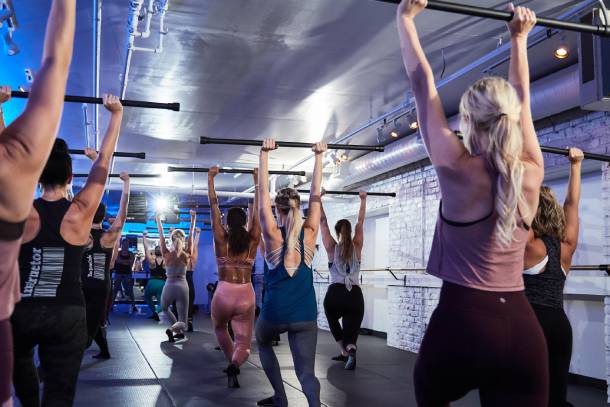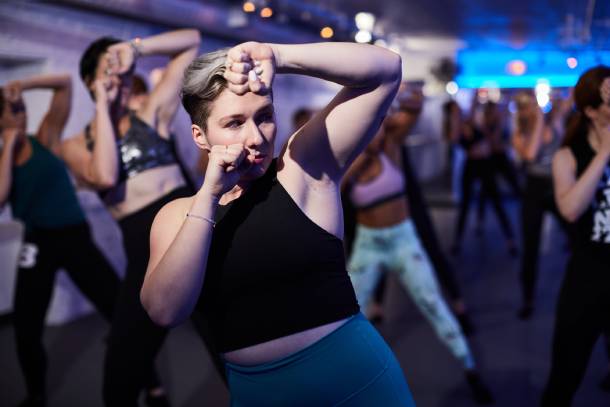 Our program at The Barre Code is highly efficient and results-driven. We focus on three wellness pillars to promote physical and mental well-being: cardio, strength, and restoration. Our three core class formats, Barre, Bootcamp, and Brawl™, as well as various regional formats, provide variety and excitement while delivering a great workout.
Barre workouts were initially inspired by dance conditioning exercises and have been heavily influenced by yoga and pilates, adapting over time to become more accessible to beginners. A key component of barre is proper form and technique, making even the smallest movements incredibly effective.
$22.4 Billion Dollar Industry
The boutique industry market alone is a $22.4 billion industry.
Cyclically Boutique fitness grew 121% between 2013 and 2017 when standard big box gyms experienced a mere 15% growth.
Even with the rise of at-home workouts, nothing can replace the in-person experience. Consumers have been eager to return to their boutique studios following the COVID-19 shut-downs.
24 million consumers in the U.S.
A Tried-and-True Business Model
Ability to hire a manager to run the studio
Recurring revenue model
High ROI Opportunity

Power of memberships

A ground floor opportunity
Limited, flexible time commitment
Opportunity to open multiple units
World-Class Franchising Support
Digital Marketing
Business Coaching
Real Estate and Construction
Operations and Technology
Hiring and Training
And more...
A strong sense of community is essential for customer retention within the boutique fitness industry. Fortunately, The Barre Code does its best! Our core purpose is to empower women and promote radical self-love. This wouldn't be possible without our strong Barre Code community!
Boutique fitness concepts are so successful because they can dominate niche industries within their market. At The Barre Code, our niche is barre fitness. But more than that, our niche is women seeking to gain health, strength, and confidence with a supportive community by their side.
In franchising, fitness boutiques are also highly advantageous. The smaller footprint and low investment create a higher ROI and faster break-even for the franchisee. Studios can charge for recurring memberships or charge per class, increasing revenue without backing members into strict contracts. Fitness boutiques also tend to have low labor costs and are easily scalable.