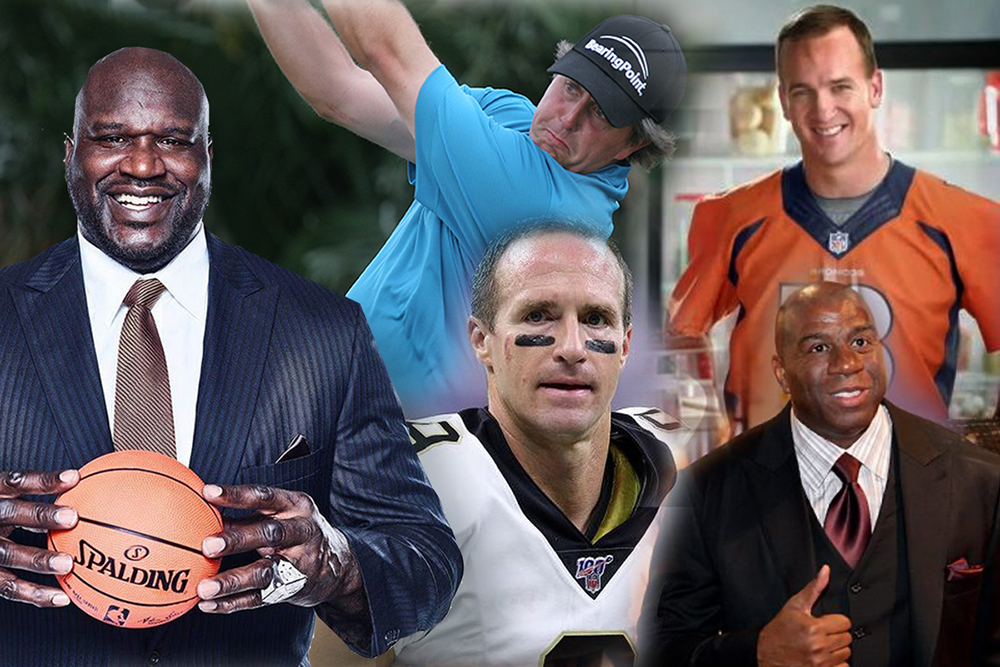 Shaquille O'Neal, Drew Brees and Magic Johnson Possess These 10 Must-Have Traits for Business Ownership
Discipline, structure, focus, talent, and work ethic. These are often words that are synonymous with successful athletes. Perseverance, longevity, leadership, camaraderie, and culture are even more synonymous with athletes who have stood the test of time and have become some of the greatest in their sport.
What I love about these terms is, they also are correlated to great business leaders and businesses that have stood the test of time and maintained greatness.
Having had the great fortune to hear great athletes such as Drew Brees, Shaquille O'Neal, and Magic Johnson's speak about their successes in franchising, I turned to notes of commonality amongst them to write this article on the top 10 reasons why athletes make great franchisees.
1. Passion for People
Franchising is a relationship business. Leadership in sports starts with relationships. Each one of these great athletes shared their passion for helping people. Magic Johnson confidently speaks about creating opportunities for the underserved, Drew Brees shared his passion for helping the community of New Orleans, and Shaquille O'Neal talks about raising our youth to be great leaders. This passion for people is shared in the franchise community as well.
2. Passion for Service
Most franchisees are in the business of service. Whether you are serving a customer or your team, a servant leader puts his team and people first. Although superstar athletes have great talent and can lead their teams to a winning tradition, they do this by putting their teammates first.
3. A Passion to Win
When listening to great athletes talk, you can hear and often feel their focus on keeping score and measuring their successes. Franchising is exactly the same. A successful franchisee gets into franchising with a will to succeed. Whether it is driven by independence, financial gain, or stability, this will to win is seen in every successful franchisee.
4. Perseverance
Just as in sports, in franchising, you will face hardship. In sports, there is always the inevitable loss. In franchising, there's the inevitable financial struggle, marketing challenge, or customer delivery challenge. Being true to your mission and bouncing back from hardship is a critical trait. In sports, athletes often live by the 24-hour rule. You have 24 hours to celebrate or feel sorry for yourself. After that, it is time to get back to work. This same rule should apply in running your franchise.
5. Leadership
Leadership in sports is clear. Leaders lead to win. However, leadership does not just come in the form of being a team captain or being the CEO or leader of your franchise. Leadership comes in the form of work ethic, setting the tone, and decision-making. You will often see that the great leaders in companies, just like on great teams, are the ones who provide the intangibles to create a recipe for success.
6. Confidence
When you set foot on the field, whether your field is a football field, a business room, or a delivery truck, you must encompass confidence in yourself. Deciding to enter franchising requires confidence to believe in your chosen brand. Displaying confidence on the field creates confidence with your teammates.
7. Decisiveness
Successful athletes are faced every day with key decisions that are pivotal to their career. Selecting the team, negotiating their contract, and even proper play calling and adjustments on the field. This is directly synonymous with the decisions that franchisees must face to be successful. Site selection, daily decisions, and business adjustments are only a few of the similarities that franchisees and star athletes face in this area.
8. Ability to Build a Team
Selecting the right teammates may be the most critical decision that you will make as an athlete. Working with teammates you know will have chemistry and a shared passion is the key to success. All-star athletes have those players around them that make them great. The same goes for your business. Building the right team of people who support and believe in your mission is critical to your success.
9. Innate Talent
This may be disheartening to some, but being successful on the field, or in franchising does require some talent. Although work ethic can shore up many shortfalls, matching your talent with your desired sport or franchise is vital to success.
10. Laser Focus
Success is dreamed of with vision, success is achieved with focus. Focus requires doing the little things every day to be successful. Whether you are focused on perfect delivery of your service to your customer, or a focus on doing the little things on the field, you must keep a consistent focus daily to be successful. Chip away to your goals, second, minute, and day at time.
The greatest parallel between great athletes and great franchisees is not just in a desire to be successful. There is no magic equation. But there are characteristics like the ones listed above that will certainly increase your likelihood of success.