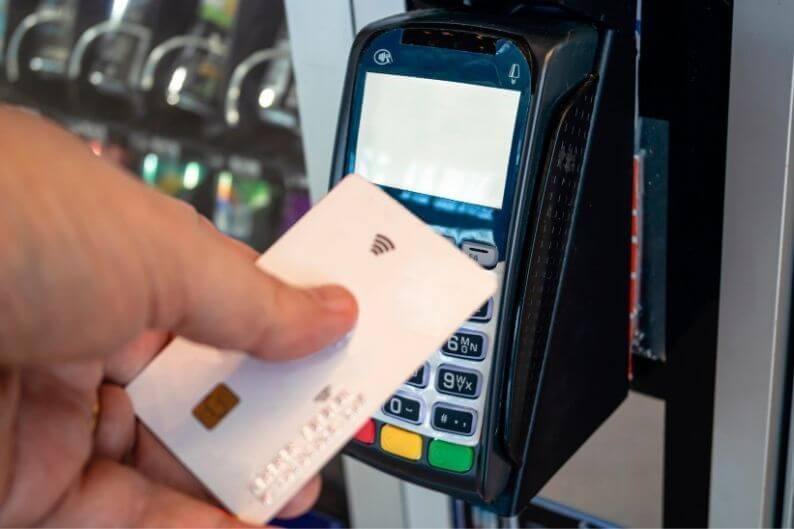 Why start a vending machine business?
There's nothing better than a low-investment, high-return business!
Vending machine franchises are a burgeoning industry due to their low start-up costs and impressive passive income.
If one is lucky enough to avoid location costs, the only recurring expense is the product inventory, electricity (around $400/year), and occasional maintenance.
On a larger scale, employees may need to be hired.
New or refurbished vending machines can be bought for $1500-$3000.
When the business owner places the vending machines in an area with high foot traffic, each can make up to hundreds of dollars in revenue per week. This represents an return on investment within a year for each.
All of this money accumulates in the background and, when done right, can be one of the easiest ways to profit.
For the best chances at success, vending machines should be visible, carrying unexpired inventory, and fully stocked with different types of products.
31.2% of vending sales are beverages; this would be a wise direction to take.
Another asset would be to buy a machine that offers credit card, debit, and cash options. A secured cashless system is also important to invest in.
Though cash currently dominates as the primary method, it's predicted that cashless will become more popular - especially with the pandemic.
Consumer trends are incredibly important to the success of a vending machine franchise. For instance, low-calorie drinks outsold their sugary counterparts by 196%.
This is just one example of trends suggesting that customers are looking for healthier foods and drinks.
Stocking machines with the desired products is vital to its profitability.
Popular Business Opportunities
There are numerous successful vending machine franchises in North America. These big players set the bar in their fields.
They accrue their value by monopolizing key locations, offering numerous machines, carrying relevant stock, and including maintenance/repair in their fees.
Using these brands for reference, or joining forces with them, can be a great inspiration for an upcoming vending machine business venture.
HealthyYOU Vending
This program helps their customers grow their own vending business by providing comprehensive coaching, full machine support (tech and resources), and lucrative, heavy-traffic locations.
They have over 20 years of experience in distributing healthy food and drinks to North America. They currently have over 6,000 vendors profiting off their machines, with over 100,000 machines between them.
Often compared to the franchise business model, they have some key differences; they don't charge franchise fees or royalties. Machine owners have full autonomy over their business.
This nutritional snack master has an A+ with the Better Business Bureau and is only getting stronger.
Fresh Healthy Vending
This full-service vending program delivers vending machines fully stocked with healthy snacks and drinks picked out prior.
They have had great success supplying companies (with over 40 employees/customers) in the US with vending machines sporting Coke or Pepsi products, among others.
The machines are delivered, installed, maintained, and restocked regularly at no cost. The entire full-service program is free.
HUMAN Healthy Vending
Human is a shorthand for H.U.M.A.N. - Helping Unite Mankind And Nutrition, and it's a nutritional vending program in the US.
Their goal is to dominate the nation with healthier vending options, and they're well on their way. They are currently the #1 vending business opportunity in North America and have been featured on many TV programs.
They are a subset of HealthyYOU Vending and offer the same extensive services with no franchise fees.
Healthier 4U Vending
Recognized several years in a row as one of the Top 50 franchises to look out for, Healthier 4U is growing fast. Over 500 individuals are making money off their vending machines.
They offer coaching/training, location suggestions (with a 90-day trial period based on traffic satisfaction level), and tech and installation support.
They seek to bring healthy vending to the masses and empower every individual with the tools needed to build their own business.
Iceworks
This family-owned franchise has over 25 years of experience and a whole lot of ice expertise. Expert-ice if you will.
They charge a flat fee in exchange for the works. They worry about the ice and its integrity while simultaneously taking care of all the machines' needs. Ice stocking is also unlimited.
WaterStation Technology
These guys provide water dispensing machines predominantly to grocery stores across North America.
The machine contains a system that purifies and mineralizes water on-demand and dispenses it out of a spout, reducing plastic waste, impurities, and, of course, thirst!
They take pride in their quality of water and eco-footprint.
They offer franchise opportunities for individuals or teams to partner with their company for a long-term, passive income/return on investment.
Healthy Break Systems
Healthy Break Systems sells compact and advanced machines for a low start-up cost.
Beyond that, they charge no fees, nor do they play any part in how their customers run or supply their business.
This leaves more freedom for profitable choices.
They are there to guide and support while the owner chooses item costs, product source and type, etc.
With their location service, high foot traffic areas can be recommended.
PharmaBox
Introducing the first over-the-counter pharmaceutical dispenser. PharmaBox carries personal wellness products around the clock for a variety of symptoms and needs.
This automated machine comes with highly advanced features, making it ultra-safe and convenient.
One can invest in a franchise opportunity with them to gain expert knowledge in innovative entrepreneurial techniques and undefeated market advantage.
Healthy Cravings
This is the vision of healthy snack foods. These machines provide an array of low-calorie, whole foods.
Healthy Cravings provides machines with lifetime warranties that are extremely low-maintenance and non-electric.
These machines dispense loose nuts, trail mixes, and treats from many small compartments. The cheaper cost of such products, along with the low start-up costs for the machine, can often result in higher profits.
Not to mention, part of investment costs get donated to breast cancer awareness!
All4U Vending
With over 28 years of experience, All4U wants to help people start a vending machine business.
They help their customers build business plans from scratch that are custom to their needs.
Instead of leading the way, they teach their clients how to find their own way so that they can sustain themselves in the long run.
Start a Vending Business Today!
Let Franchise123 help you get started on your journey to business ownership!
Franchise123 is an innovative digital platform that provides the simplest and most efficient solution for buying and selling franchises.
If you want to buy, join, or grow a franchise, explore that more here.
---