Spa treatments are a great way to unwind from the stresses of day-to-day life!
People feel more confident and productive from the inside out with regular massage and skin therapy services. Spa treatment helps to reduce stress and pain and improve relaxation so people can face daily life with more vitality and an increased sense of well-being.
A Spa franchise could be a great investment choice if you enjoy helping others feel rejuvenated and revitalized.
With a 200% growth rate in the past decade, the massage industry has never been more lucrative. Now is an exciting time to get started in this booming segment of the wellness market.
The health and wellness spa industry accounted for $18 billion in market volume in 2020. It currently has more than 22,000 businesses and 366,000 employees. A survey carried out by American Massage Therapy Association (AMTA) shows that a total of 21% of adult Americans had at least one spa massage in the previous year.
The Different Types of Spas
Day Spa
Spas of this type do not offer accommodations, so clients can drop in for a treatment or a whole day as they wish. Spa services like massages, facials, manicures, and pedicures are available as single treatments, or clients can take half-day packages to combine treatments.
Destination Spa
While day spas typically see customers come and go, a destination spa can have customers stay for a few days while receiving treatments. Destination spa offers treatments, workout programs, educational programs, and dietary plans to customers.
Hotel or Resort Spa
Hotels or resorts provide this service to offer spa luxuries for guests who would like to spend money on facials, massages, saunas, and scrubs. Travelers and business people often have very stressful schedules, and this service is very useful for them. It's also very lucrative for vacationers who are looking for a relaxing time.
Medical Spa
Medical spa services are supervised by doctors. Popular medical spa treatments include Botox and laser resurfacing. Botox is used to fight the effects of aging.
Mineral Springs Spas
These businesses utilize seawater, thermal water, or natural mineral water to offer hydrotherapy treatments.
Perks of Buying a Spa Franchise
Structure
If you're considering purchasing a franchise, one of the most attractive benefits will be the ability to choose a franchise that already has the right structure in place to help you launch and grow your business.
Established spa franchises have laid out structured frameworks to assist franchisees in succeeding, from accounting to marketing to technology and business skills, and more. This framework will help you to achieve success in your business.
Brand Recognition
There are over 21,560 spa locations across the United States. Buying into a spa franchise gives you a better chance to stand out in the competitive market.
This is because you'll be able to invest in a brand that is well known and has established itself in the marketplace. This is a significant benefit because it allows you to attract a high volume of clients in less time.
When you're just starting from scratch, you'll have to spend a lot of money on marketing and advertising just to get your name out there.
Support
Having the right support in place is critical to your success in the Spa Industry.
A franchise has a great interest in helping its franchisees thrive. They can provide you with the necessary training, assistance, and resources to help you succeed in the marketplace.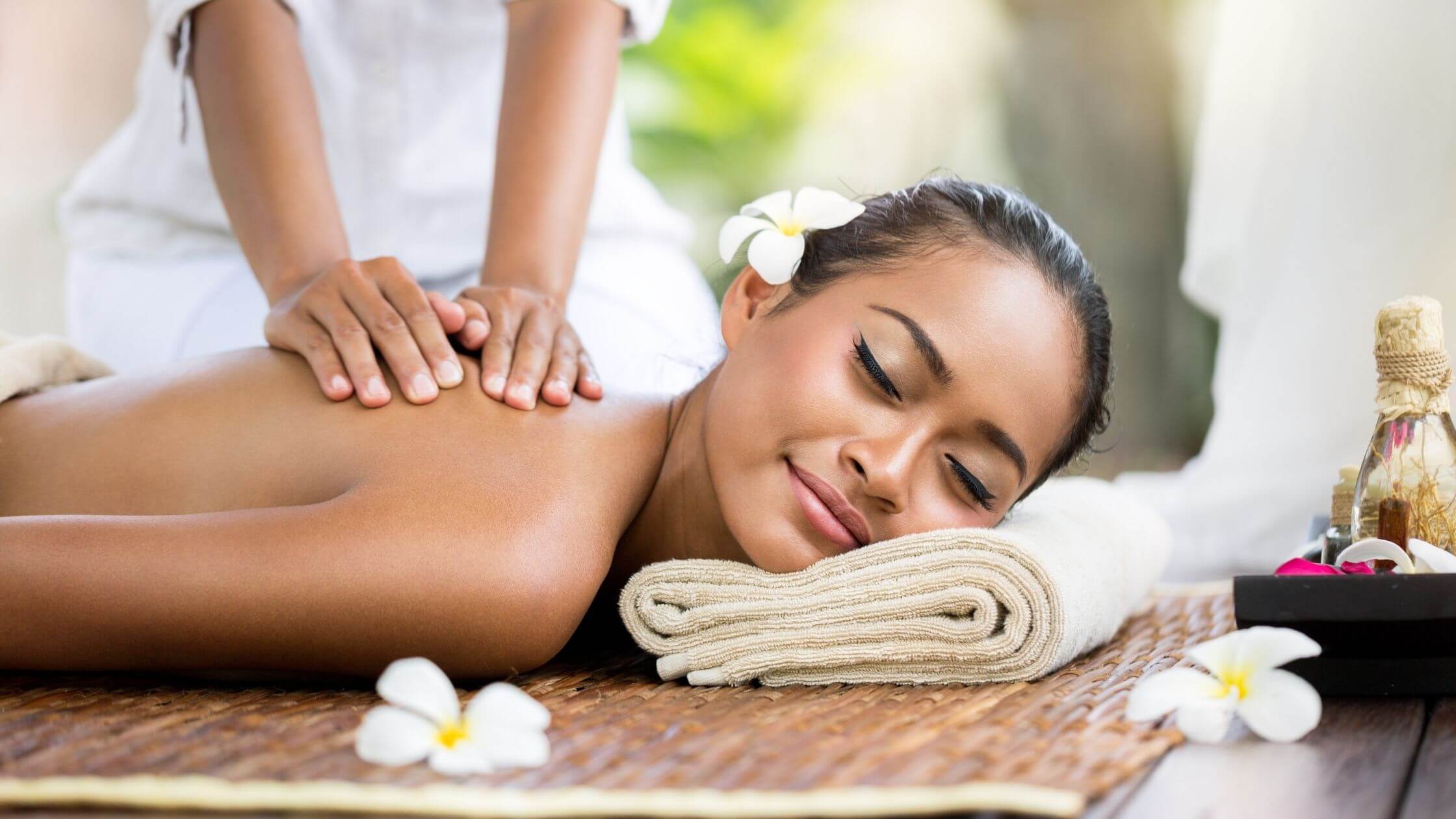 Faster ROI
It will take far longer to break even if you're starting a spa on your own than if you bought a franchise. You would have to figure everything out for yourself based on ideas and speculations.
It might not only be inefficient, but you'll probably have to spend a lot of money to set up the complete framework. However, a successful franchise offers you high growth and success potential due to the structure that's already in place.
In addition, when you own a spa franchise, you will be able to take advantage of lower prices due to bulk purchasing partnerships, as well as considerable reductions on advertising and marketing materials.
Spa Franchise Opportunities
Below are some top spa franchises that are worth investing in. Visit our franchise directory for more opportunities.
CLOVR LIFE SPA
Investment: $410,275–$764,775
Franchise Fee: $39,000
Net Worth Requirement: $400,000
Liquid Capital: $150,000
CLOVR LIFE SPAS are luxurious wellness, beauty, and lifestyle spas.
With CLOVR Life Spa, you can enjoy a unique day spa experience centered on your wellness. The Chill Lounge lets you relax, the Treatment Rooms will rejuvenate you, and the Living Room will help you feel your best.
Franchisees are sure to grow, succeed, and stand out in their market with therapeutic massage, teeth whitening, wraps, skincare, and waxing services. They also sell related retail products.
The membership program also ensures a steady customer base and repeat clients for franchisees.
Massage Heights
Investment: $374,015–$484,356
Franchise Fee: $49,500
Net Worth Requirement: $400,000
Liquid Capital: $175,000
Massage Heights offers members and guests a variety of professional and affordable spa services that helps their clients achieve a balanced and healthy lifestyle. Currently, Massage Heights boasts over 100 locations across the US and Canada.
With a culture of operational excellence, innovative business tools, and the best opportunity for growth, success, and differentiation, franchisees are sure to grow, succeed, and stand out in their market.
Massage Envy
Investment: $481,400–$898,700
Franchise Fee: $45,000
Net Worth Requirement: $500,000
Liquid Cash Requirement: $150,000
Massage Envy is a total body care company offering massage, stretching, facials, and other aesthetic services.
With nearly 1,200 locations across 49 states, Massage Envy boosts as the largest spa franchise in the industry.
The innovative membership-based business model ensures recurring revenue for franchisees. Massage Envy franchisees have over 99% success rates, exceptional cash flows, and the highest per-location average in the industry.
LaVida Massage
Investment: $284,750–$476,400
Franchise Fee: $39,000
Liquid Capital: $100,000
Net worth: $500,000
LaVida Massage believes that everyone deserves access to healthy forms of relief in today's high-stress world.
The company combines superior service with competitive rates to create an eco-friendly, healthy environment that is truly enjoyable to clients.
The spas are designed in a stylish, comfortable, and welcoming atmosphere that provides both men and women with an immediate sense of comfort and ease.
LaVida charges half what the standard spa charges, which attracts a high volume of clients.
Massage Green Spa
Investment: $99,000–$214,250
Franchise Fee: $45,000
Liquid Capital: $150,000
Net Worth: $250,000
Massage Green Spas are luxury spas geared to improve the overall wellness goals of its clients. They offer the latest technology in skincare, nail care, and internal care while providing massage therapy and infrared saunas.
The business model blends affordable massage services with eco-friendly treatments and innovative techniques. A Massage Green Spa franchise offers low entry costs and an opportunity to grow professionally.
Final Thoughts
Invent a new wheel, or buy one already made? Owning a Spa franchise allows you to work with a fully established business right out of the box.
Franchising is the best technique to get started with a Spa business because it can give you the ultimate shortcut to success.