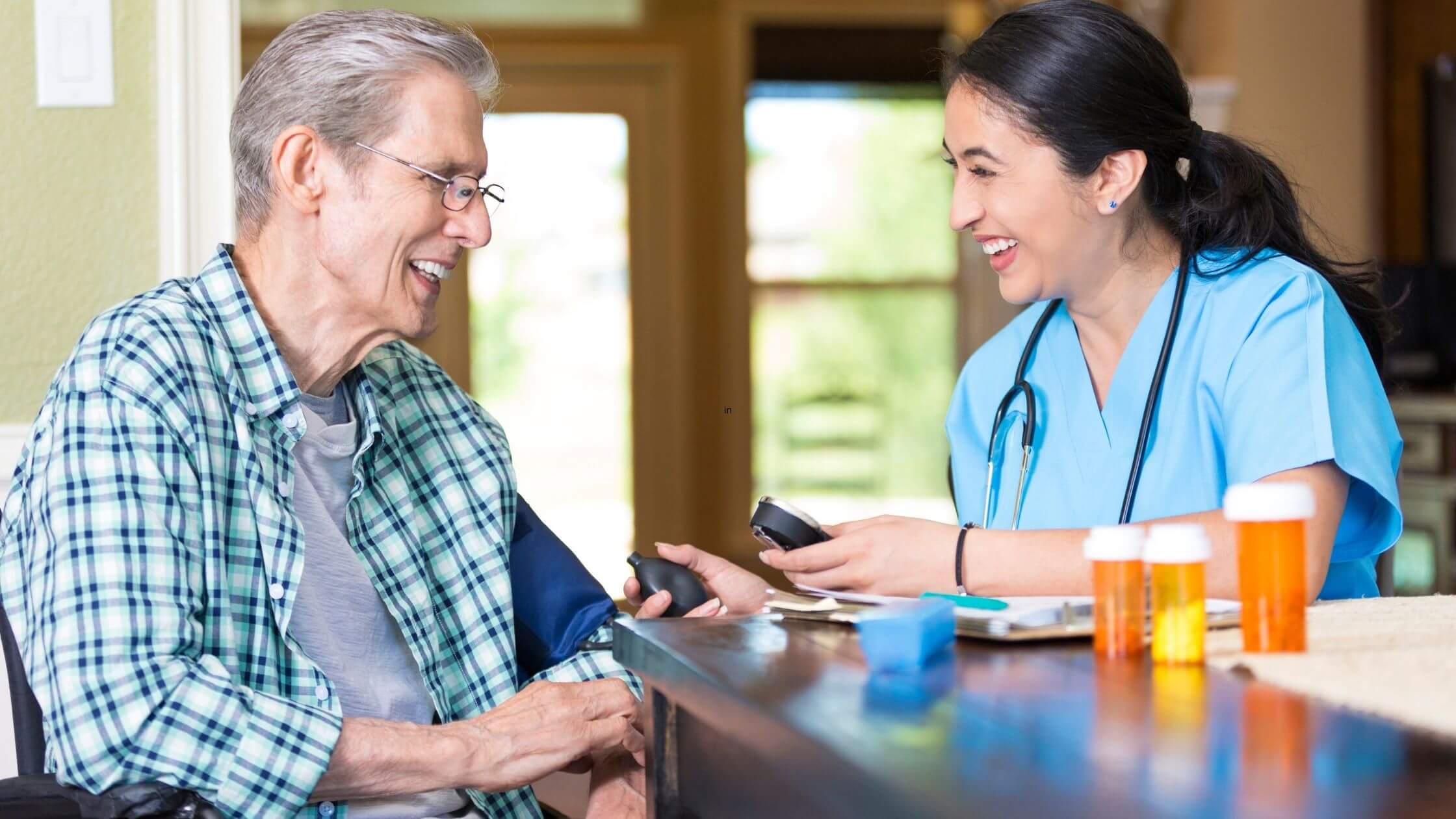 If you're looking for an industry with heart that provides a real benefit to society and has excellent economic potential, home care could be just the ticket.
In a nutshell, home care businesses focus on providing at-home care for seniors or individuals with disabilities. Rather than sending their loved ones to retirement communities or senior care facilities, more families are choosing to pay for specialized caregivers to come to their homes instead.
This method of care preserves dignity, allows senior citizens to stay where they're comfortable, and improves quality of life all around. Due to this trend and other factors, home care businesses are booming. More importantly, many home care businesses have franchising opportunities for future owners or managers.

Changing Demographics and Business Opportunities
Current projections indicate that about 10,000 people, most of them from the Baby Boomer generation, enter retirement or reach retirement age each day. In fact, by 2025, there will be around 70 million people over the age of 65.
In other words, there will soon be tons of people who need medical care, either at retirement communities or in their own homes!
More than that, medical technology is getting more sophisticated every year. With improvements to health care and science, people will live longer and healthier than ever before. That's a good thing, but it also means that home care assistance will be more important than ever before.
Fortunately for entrepreneurs like you, this represents a great business opportunity. Unlike other industries whose markets are gradually shrinking or compacting, the home care industry is only set to expand. Enterprising business owners can get a jumpstart in this industry before it becomes more crowded.
Crucially, entering the home care industry also allows you to make a real difference in the lives of everyday people. By providing home care solutions, you will assist families trying to take care of their loved ones as best as they are able. Home care is an industry in which you can feel proud of the work you've accomplished.
Franchising vs. Starting a New Home Care Business
There are two main ways to enter the home care industry: either start your own home care agency or buy a franchise. Both paths can be profitable, but they come with certain trade-offs.
For example, when you start your own business, you have to take care of everything involved with creating the business. It's up to you alone to decide:
Your brand identity

Where to get your supplies/employees

How to develop your procedures

Which products and services to offer

How to market your brand so it grows


All of this costs time and money, as well as a significant amount of creativity! Because of this, you may need more liquid capital to get started. On the flip side, owning your own home care agency means you control the business from start to finish.
Many of the downsides to starting your own agency are reversed for those who decide to purchase a franchise. For example, purchasing a home care franchise means you don't have to think of the business model, research supplies, or learn the ins and outs of the industry in the same way.
Instead, starting a successful franchise brand means you can accelerate your growth right off the bat. You'll get resources, training and support, brand recognition, and marketing assistance from your chosen franchise for your new business.
While you do need to pay franchise fees—and so franchising may seem more expensive upfront—those fees cover many of the services described earlier.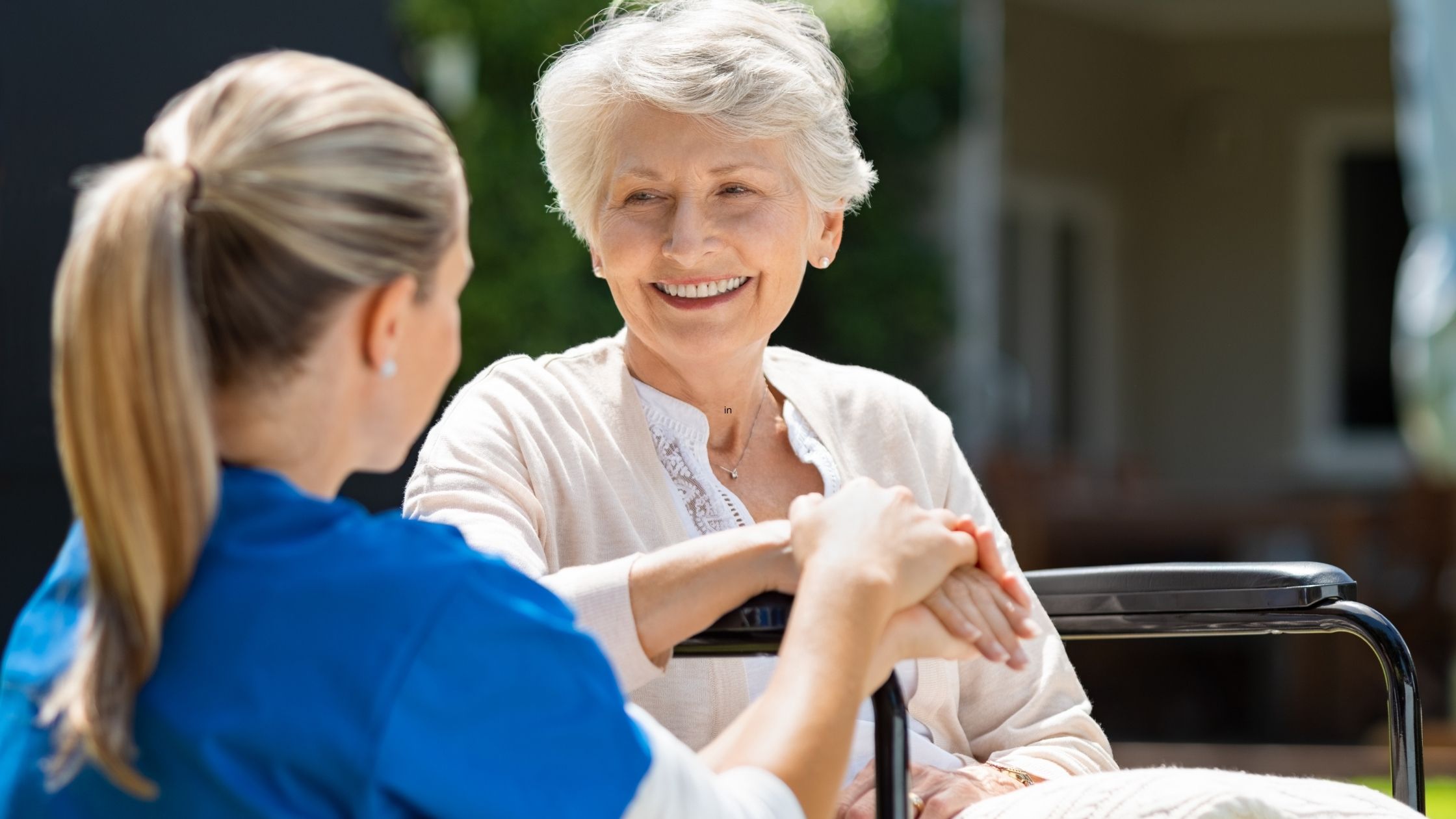 Starting an Independent Business: Benefits and Downsides


Total control over your business, including its brand, services offered, location, and more

No restrictions on how you run your business

A higher level of risk, especially since this is a human-focused industry

No benefits from franchise companies (i.e., no support, contractor contacts, etc.)

No immediate brand recognition


Franchising: Benefits and Downsides
No need to decide on many business aspects; just franchise, purchase, and go!

Immediate brand recognition

Less risk for your business

Have to pay a franchise fee

Gain access to marketing, supplies, contractor contacts, and more


CareBuilders at Home: A Great Franchise Option
While there are many different franchises you can look into, one of the best for entrepreneurs looking to enter the home care industry is CareBuilders at Home. The CareBuilders at Home franchise:


Offers at-home care services 24 hours a day and seven days a week

Has over 30 years of experience offering home care services to their patients

Also provides non-medical care for

Uses a national network of specialized and certified home care providers, including nurses
All of these are excellent indicators for future franchise owners looking to jump into the home care industry. But perhaps most importantly of all, CareBuilders at Home doesn't have many locations at the time of this writing.
That means there's a perfect opportunity to purchase a franchise in this company and set up shop in almost any state you please.
CareBuilders at Home Franchise Details
To start a franchise for this company, you'll need a typical initial investment between $318,700 and $341,700.
While that may sound like a lot, it's actually quite affordable compared to many other franchise industries. In some cases, you need start-up cash to the tune of millions of dollars before you can purchase all the equipment necessary to get your business up and running.
Furthermore, you often need to pay franchise fees into the millions of dollars for larger brands or corporations. With CareBuilders at Home, you'll be able to pay your franchise fee and get your business going for less than $1 million, and much of this amount can be financed.
Bottom line: CareBuilders at Home is affordable, ready for growth, and ideally positioned in a market that is set to explode over the next couple of decades. Why wait?
Get Started with Franchise123
As you can see, there are lots of reasons why you might consider jumping into the home care industry with a franchise. Even better, there are lots of great home care franchises looking for new investors or managers. CareBuilders at Home is one excellent example.
Are you interested in purchasing a franchise but still not sure about home care as an industry? Dive deeper into Franchise123 for more information about growing industries, franchise opportunities, and more!