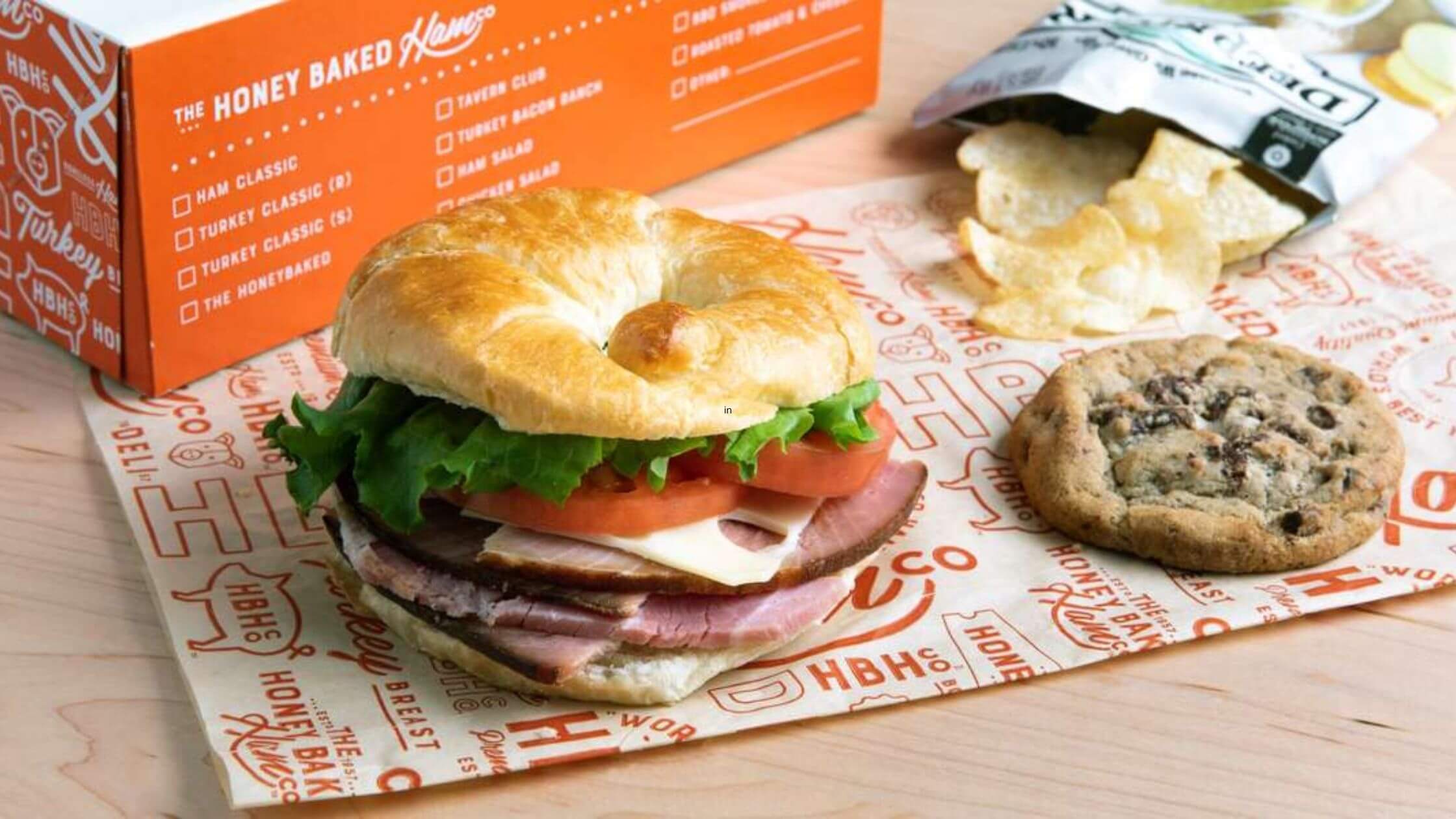 What comes to mind when you think about Honey Baked Ham? Maybe you think about being with family, holiday meals, potlucks, special occasions, great leftovers, and more!
Honey Baked Ham® is America's favorite comfort food. There are 453 locations across the country, a mix of corporate-owned and franchised, so we can always find one for the many occasions we attend.
They made the Entrepreneur Franchise 500 Ranking 2021 at #257.
*A fun note: During Easter 2021, they released their first-ever ham hacks. Customers used these hacks to make Easter leftovers in a mixture of fun ways. Recipes like Honey Baked Ham® Stuffed French Toast, Ham Bone Ramen, and Honey Baked Ham and Veggie Stir Fry!

As a franchise, Honey Baked Ham is a solid choice for those looking to be part of the fabric of our country. Taking advantage of a Honey Baked Ham franchise opportunity can lead you into a business that offers rewards, financially and otherwise.
Keep reading to learn more about becoming a franchisee with the Honey Baked Ham company.
The History of the Honey Baked Ham Company
The Honey Baked Ham company first opened in Detroit, Michigan, in 1957 by Harry J. Hoenselaar. Mr. Hoenselaar created a special curing and cooking procedure that produced a one-of-a-kind taste, a quality product of sweetly glazed ham.
In addition, he patented the spiral-slicing process that made Honey Baked Ham a centerpiece of all occasions because of its easy-to-serve nature.
Over the last 64 years, the company has stayed within the family and maintained its commitment to making every ham the same way Harry did in 1957.
The corporate office stands behind its guarantee of satisfaction and has grown to include roasted turkeys, side dishes, and more.
Honey Baked Ham Values
When considering belonging to any club, team, company, or franchise system, it's essential to question whether the organization's values meet your values. For example, Honey Baked Ham has five values that drive their company. Do they match your values?
To Serve Others. They believe in "we" over "me."

To Love What They Do. They are a family. Their commitment is to their people and their products.

To Aim High. They are focused on excellence and evolving the business through hard work and trying new things. They encourage learning, innovation, and growth.

To Do The Right Thing. Trust, quality, and doing the right thing guide their decisions even when no one is watching. They're committed to making a difference and leaving things better than they found them.

To Keep It Fun. They celebrate the big and little things in life and don't take themselves too seriously. They use the hashtag #notstuffy
What To Know About Becoming a Honey Baked Ham Franchisee
With over 400 locations across the country and earning the Entrepreneur Franchisee 500 Top Food Franchise Award in 2021, taking advantage of this franchising opportunity could be just what you're looking for to move forward and live the career of your dreams.
The Opportunity
When thinking about owning this franchise business, here are a few opportunities that you may be interested in:
The chance to serve best-in-class products

The freedom of a flexible schedule

Making a comfortable living without limitations on growth

The respect, responsibility, and relationships that come with ownership

The ability to take charge and pave your way in life
With this franchise opportunity, you can have four revenue streams to attract customers all year round. All franchise locations offer retail, gifting options for personal needs and corporate functions, catering for events year-round, and in-store lunch with fresh, made-to-order sandwiches available for dine-in or take-out.
In addition, there are some excellent perks that you can take advantage of:
Family-friendly hours, usually 10:00 am - 6:00 pm Monday through Saturday and closed on Sunday.

A work/life balance

Opportunities to achieve the success you want

The chance to connect with your community and make a difference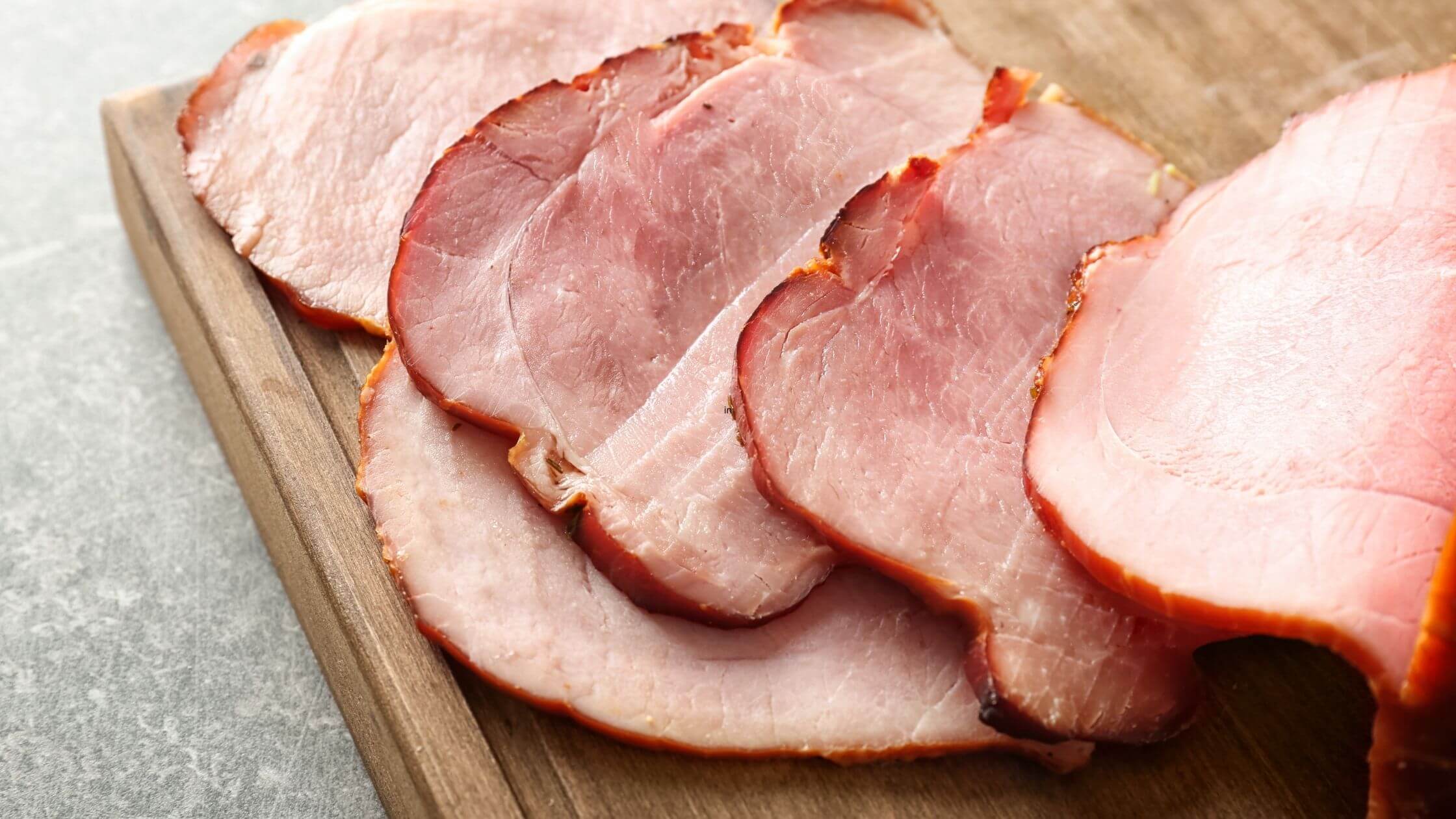 The Support Provided
Honey Baked Ham corporate office provides support for their franchisees, including pre-training with online "E-Learning" and one week in their Customer Support center.
Also provided are two to three weeks of hands-on training at a certified store (four weeks if you don't have prior food experience).
In addition, you receive store-opening training with your selected Franchise Business Leader and ongoing support and training after your store opens and is running.
If you don't have much marketing experience, no worries. They will work with you on local marketing strategies and advertising to attract customers.
Honey Baked Ham Financials
The following are the financials to be aware of when considering becoming a Honey Baked Ham franchisee:
Initial Franchise Investment: $292,900-$567,600

Net Worth Requirement: $350,000 for a single unit and $500,000 for multi-unit

Liquid Assets: $100,000 for a single unit and $250,000 for multi-unit.

Franchise Fees: $30,000
*NOTE: They provide a 33% discount on their franchise fee to qualified US military veterans.
Are You An Ideal Candidate for a Honey Baked Ham Franchise?
They don't expect irreproachable financial management skills, management skills, or sales proficiency because they can support you in these competencies.
As long as you are someone who thinks positively, embodies a get-it-done attitude, and meets the financial requirements, they'll be interested in learning more about you.
A Final Thought
As you can see, becoming a Honey Baked Ham franchisee offers an opportunity to be your own boss, produce multiple streams of revenue, and live the life that can give you and your family more autonomy.
Check out Honey Baked Ham, and reach out to us if you have any questions or if you're ready to get started!