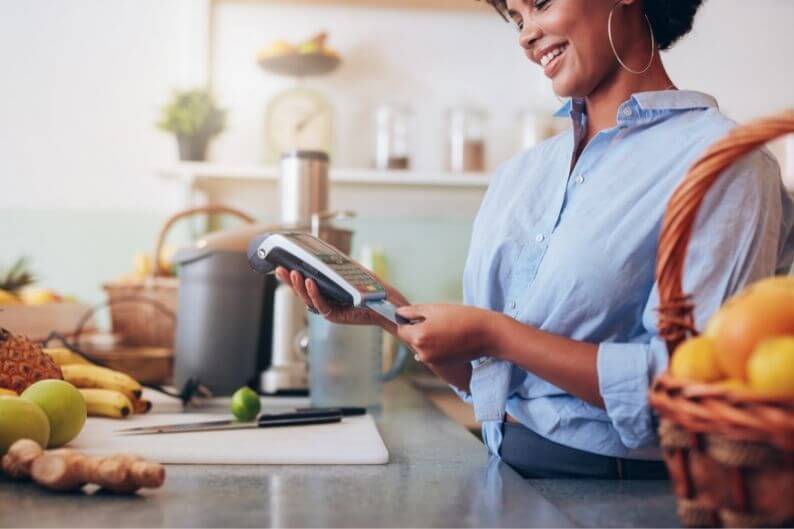 Americans today are more cautious of their diet.
The high cases of lifestyle diseases have made people dislike heavily processed foods and switch to fresh, unprocessed options. The juice bar industry has been embraced by millions worldwide because of its fresh and natural products.
The Health Foods Industry
Did you know that around 88% of consumers are willing to spend more money on healthy food options?
Well, now that you know, it is evident that the global food market is rapidly evolving towards natural and organic foods. Consumers have demonstrated the desire to move back to simpler, natural foods that are not heavily processed. This trend has resulted in the popularity of farm-to-table fare. What is more, consumers are now concerned if the food is fresh, ripe, and grown locally rather than shipped halfway across the globe by a giant conglomerate.
Another notable trend in the health foods industry is that the fruits and vegetable sector is rapidly growing worldwide. This trend is driven by the universal desire to lose weight and prevent future health conditions from unhealthy foods. As an investor, the health food industry offers a perfect opportunity for growth.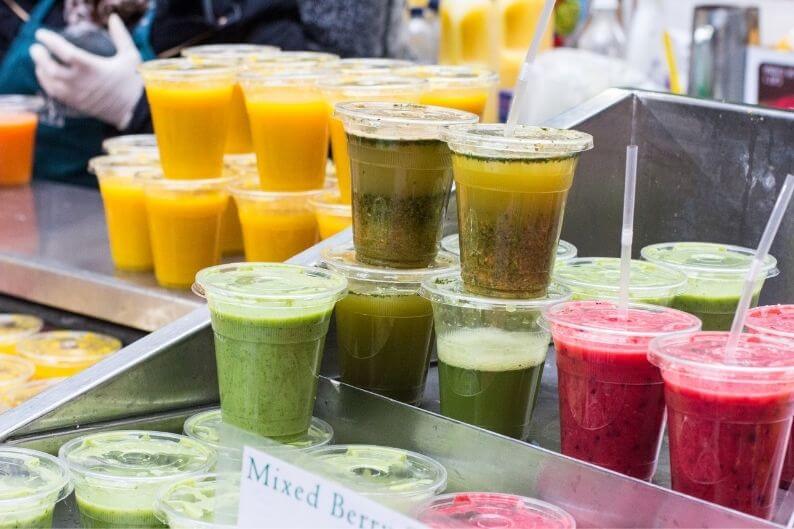 Starting a Juice Bar Business
The Research and Markets Smoothies Report of 2021 estimates the juice bar industry to be at $5.5 billion in the United States alone and over $21.8 billion globally. The sector is estimated to register a Compound Annual Growth Rate of 7.5% between 2020 and 2027, reaching $34.3 billion by 2027. There is a huge opportunity to tap into the growth in the juice industry.
Although juices have been around for a long time and smoothies since the invention of the blender, the juice bar business is more popular today than ever before. People are always on the move and desire a quick, healthy drink to keep them going.
Setting up your own brand and designing your products is a lengthy and costly procedure. Luckily, by finding a perfect franchise, you can bypass all the trouble and get a juice bar business running within a short time and at a fraction of the initial cost.
Top Juice Bar Franchises in the US
There is no doubt that a juice bar is a profitable venture in the modern world. With that, here are seven juice franchises for health enthusiasts:
Smoothie Factory Juice Bar
Franchise Fee: $30,000
Initial Investment: $257,000 - $365,700
Smoothie Factory Juice Bar is an internationally recognized smoothie and juice bar with stores in the US, China, India, and Vietnam. Founded in 1996, this brand is widely known for its delicious, fresh-squeezed juices and nutritional supplements.
By becoming a Smoothie Factory franchisee, you will never be alone. Their franchising system is designed to ensure that the franchisor's success aligns with the franchisees' success.
QWENCH Juice Bar
Franchise Fee: $40,000
Initial Investment: $253,150 - $434,000
Established in 2015, QWENCH Juice Bar is an innovative response to the emergent food trend focused on healthier, natural, and tastier flavors. This brand's vision is to make incredible taste and health in perfect balance. Crafting the ideal recipes and maintaining the discipline to prioritize health is the driving force of a QWENCH Juice Bar.
QWENCH began franchising in 2016 with a commitment to provide unrivaled training and support to their franchisees, who are rigorously selected and are passionate about elevating the brand.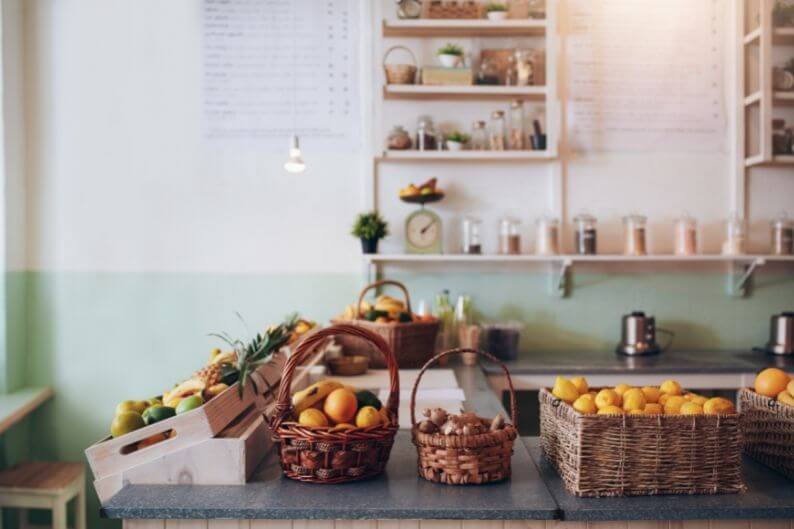 Nékter Juice Bar
Franchise Fee: $35,000 - $62,500
Initial Investment: $214,500 - $466,600
Nékter is a chain of vegan juice bars that offer smoothies, vegetable juices, cold-pressed juices, specialty drinks, cleanses, and acai bowls. Their mission is to build a healthy foundation for people to feel and live better.
With over 100 corporate and franchised locations across America, Nékter employs a workforce of more than 1,000 employees. Franchising with Nékter is not just an opportunity to enjoy financial rewards; it is also an opportunity to impact your community with a healthier and happier lifestyle.
Nékter Juice Bar is an ideal franchise opportunity for health enthusiasts.
Clean Juice
Franchise Fee: $42,500
Initial Investment: $259,000 - $502,500
Established in 2016, Clean Juice offers bottled cold-pressed juice, custom juices, acai bowls, smoothies, and other food and beverage products. Today, Clean Juice has more than 100 juice stores countrywide and is opening new locations every month. They attribute their tremendous growth to their dedication to health and wellness and the power of positivity.
They maintain pure products containing no added sugars, no antibiotics, and no harmful pesticides.
Juice it Up!
Franchise Fee: $25,000
Initial Investment: $159,979 – $391,448
Juice It Up! is a team of hard-working, health-minded professionals who believe in having fun, generating income, and positively impacting their communities. With over 25 years in business, the company is dedicated to making the world a healthier place and building a prosperous community of business owners.
The company has a Franchise Support Center located in Irvine, California, dedicated to establishing a solid foundation for their franchisees. It continuously provides support and training throughout the franchising period. Their industry-leading support program also includes real estate and construction guidance for their franchisees.
I Love Juice Bar
Franchise Fee: $25,000
Initial Investment: $170,860 - $302,805
I Love juice is another potential franchisor looking for franchisees throughout the US. When they opened their first juice bar, they were overwhelmed by the number of customers, and they later decided to roll out franchise opportunities for anyone interested.
I Love Juice Bar helps franchisees partner with local farmers whenever possible for fresh supplies. Everything is made fresh in the store to provide a fresh, healthy grab-and-go solution for customers.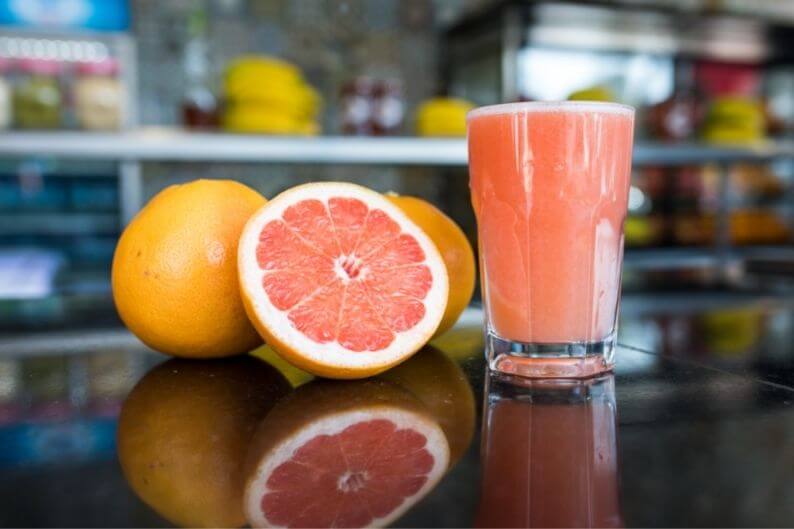 Main Squeeze Juice Co.
Franchise Fee: $35,000 - $36,000
Initial Investment: $300,000 - $595,000
The Main Squeeze Juice Company is a fast-casual juice and smoothie bar concept based in New Orleans, LA. Since its establishment in 2017, they have been committed to making healthy chef-inspired juices and smoothies, along with acai bowls and other healthy foods and beverages.
Main Squeeze Juice franchisees get management software designed to automate all aspects of their business, such as training, inventory, reporting, point of sale, and more, without any specific computing skills needed.
Their leadership team is committed to equipping franchisees with all they need to take their businesses to the next level.
Let Franchise123 Help!
There is no doubt that juice bars are making big moves in the food industry. With consumers worldwide becoming more cautious of their health, the best time to tap into this opportunity is now.
In three easy-to-follow steps, we will equip you with all the resources you need to identify your perfect franchise opportunity in your desired industry, research and compare options, and make the decision confidently. Franchise123 is the most comprehensive start-to-finish platform that you need to succeed in franchising!
---