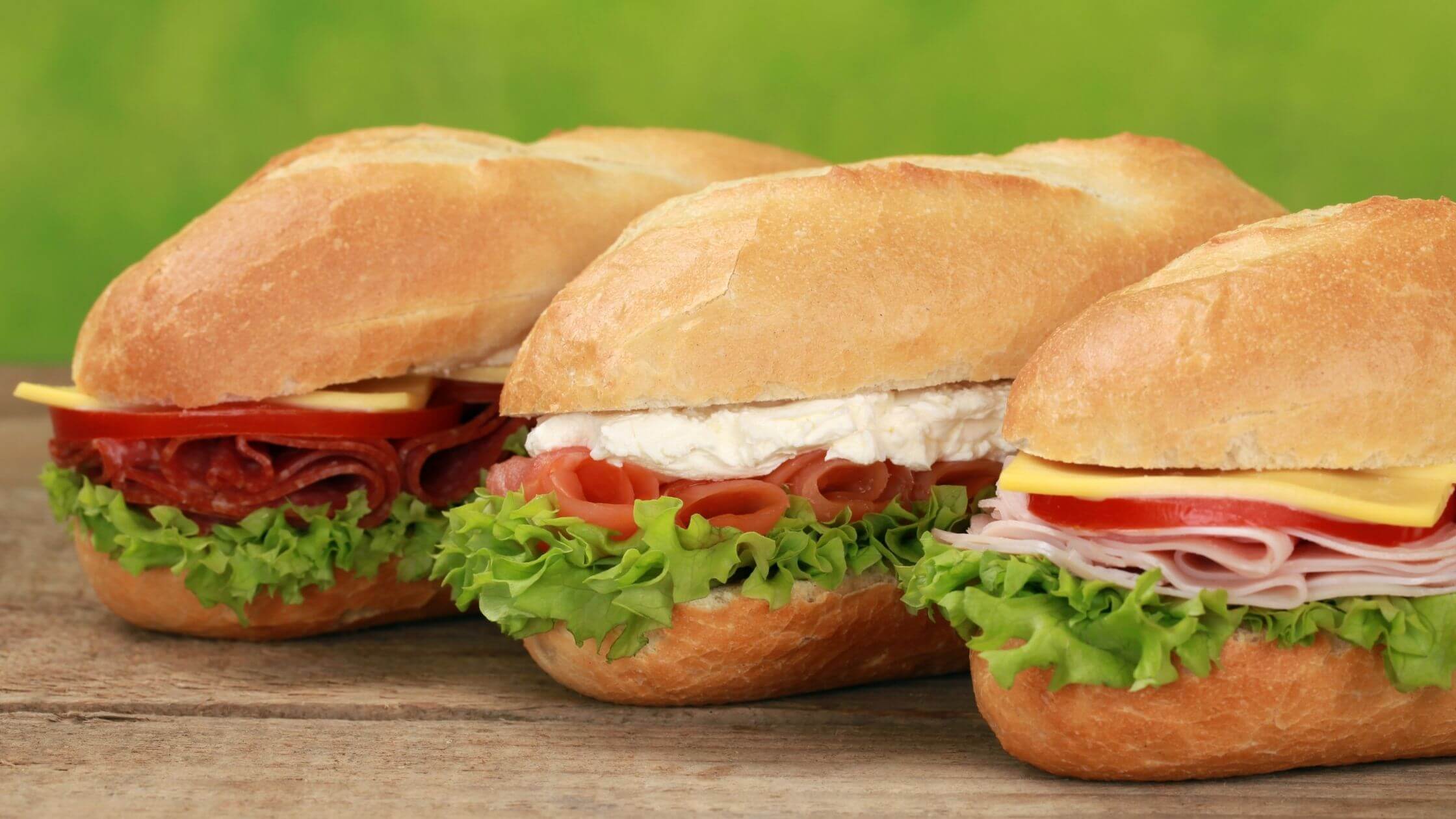 Firehouse Subs is a recognized leader in the fast casual dining industry. This chain restaurant has an established reputation for premium quality food and customer-friendly service. Firehouse Subs is known to use a special steaming process that creates a unique flavor of its finest meats and cheeses.
The Firehouse Subs brand prides itself in meeting customer needs and guaranteeing customer satisfaction through superior quality fast casual sandwiches, salads, catering, and specialized kid-friendly menus. Firehouse Subs is committed to providing its customers with an exclusive cuisine and exceptional service.
Firehouse Sub offers unique franchise opportunities in the food industry. With 32 corporate sites and over 1,000 franchise locations across 44 states, Firehouse Subs is constantly seeking new franchisees that can meet the brand's exquisite requirements.
A Firehouse Subs Franchise could be an appropriate fit for you if you want to enter the food industry by joining a well-known business. The costs of owning a Firehouse Subs franchise, including the Firehouse franchise fee, are discussed in this article. We'll also describe the training and assistance provided by the company to its franchisees as well as consider the terms and renewals of franchise agreements.
The Story of Firehouse Subs
Firehouse Subs was established by two firefighter brothers in Jacksonville, Florida, in 1994. Like their father, Chris and Robin Sorensen were originally firefighters. Passionate about the fast-casual food industry, the brothers decided to launch Firehouse Subs.
The brothers had a clear vision for Firehouse Subs and its brand identity. The Firehouse Subs brand involved characteristic premium quality food, warm hospitality, and firefighting décor. After the success of the first Firehouse Subs, the Sorensens began franchising in 1995.
They ensured the best meats, cheeses, and garnishes for their sub sandwiches in all their franchised locations. They also established company-owned shops that helped to expand Firehouse Subs. Over the next few years, there were dozens of Firehouse Subs franchisees, including one outside of Florida.

The Success behind Firehouse Subs
The Sorensen brothers have always been committed to operational excellence and business growth. This passionate executive team has employed creative marketing strategies to build a strong brand reputation, gain a loyal customer base, and grow the business.
Another contributing factor to the company's success is its crowd-pleasing menu. Though subs, both hot and cold, are the main cuisine, other fast casual sandwiches and salads are also available on the Firehouse Subs menu. High quality food, a shrewd marketing strategy, and constant dedication from its founders has given Firehouse Subs a renowned reputation of success.
Is Firehouse Subs Right for You?
Firehouse Subs believes that serving delicious food and doing good go together. Here are some of the features of Firehouse Subs that make it unique:
1.
Unique Brand Identity
Firehouse Subs offers uniquely prepared meats and cheeses, using a special steaming method. When these sub sandwiches are served in restaurants with authentic firefighting décor, it's a crowd-pleaser!
2.
Spreading Like Wildfire
Over the years, Firehouse Subs restaurants have spread like wildfire, with over 1,000 franchised locations today. The success of Firehouse Subs is due to its franchise business model that maximizes potential and results in large revenues.
3.
Operational Excellence
Firehouse Subs is dedicated to increasing profits for franchisees by providing an ever-growing list of inventive items, a focus on great customer service, and a proven product line.
4.
Powerful Marketing
Firehouse Subs uses distinctive and effective marketing aimed at attracting new customers and retaining current ones. A dedicated team with attention to detail ensures an engaging message reaches the right audience at the right time.
5.
Community Service
In 2005, the Sorensen brothers set up the Firehouse Subs Public Safety Foundation with $24 million in funding efforts to help local communities.
6.
Extensive Training
Firehouse Subs boasts business success through operational excellence. To assist franchisees in growing their business, the company provides thorough training programs and cutting-edge operating systems.
With constant support, extensive resources, and an established reputation, it is well worth paying the Firehouse franchise fee in exchange for the opportunity to own a Firehouse Subs franchise.

Firehouse Subs Franchise Fees
There is a Firehouse franchise fee of $20,000 per franchise location. To own a Firehouse Subs restaurant, potential franchisees need an additional capital of $80,000. The total initial investment normally ranges from $131,150 to $928,405. Certain restaurant owners and entrepreneurs may qualify for third-party financing to cover franchise fees and other restaurant costs, like equipment and property.
Other costs, such as local advertising costs (up to 4% of gross sales) and a royalty fee (6% of gross sales per accounting period) must also be paid by the franchisee.
There is an initial ten-year franchise agreement. The Firehouse Subs franchisee can renew the agreement for two more five-year terms if they meet company requirements.
Firehouse Subs Franchise Support
Firehouse Subs provides its franchisees with an eight-week long extensive training program. Over the first few weeks, the training occurs at the Firehouse Subs franchise restaurants. The training concludes with one week at the company's headquarters in Jacksonville, Florida.
After investing in a Firehouse Subs restaurant, franchisees receive ongoing assistance from Firehouse Subs, such as:
Assistance in site selection

Business jump-start by hosting an opening event for its franchisee site

Local marketing and advertising support

Digital support

Toll-free helpline
Start a Firehouse Subs Franchise Today
Firehouse Subs restaurants have a successful business track record and a strong brand identity. As a Firehouse Sub franchisee, you not only gain access to their loyal customer base but also benefit from their support and expertise.
Entrepreneurs and business owners interested in opening a Firehouse Subs can inquire about owning the franchise.
Reach out to our team to get more information about the company and its franchising requirements, to learn if you are a good fit, and to be connected to the company's team.