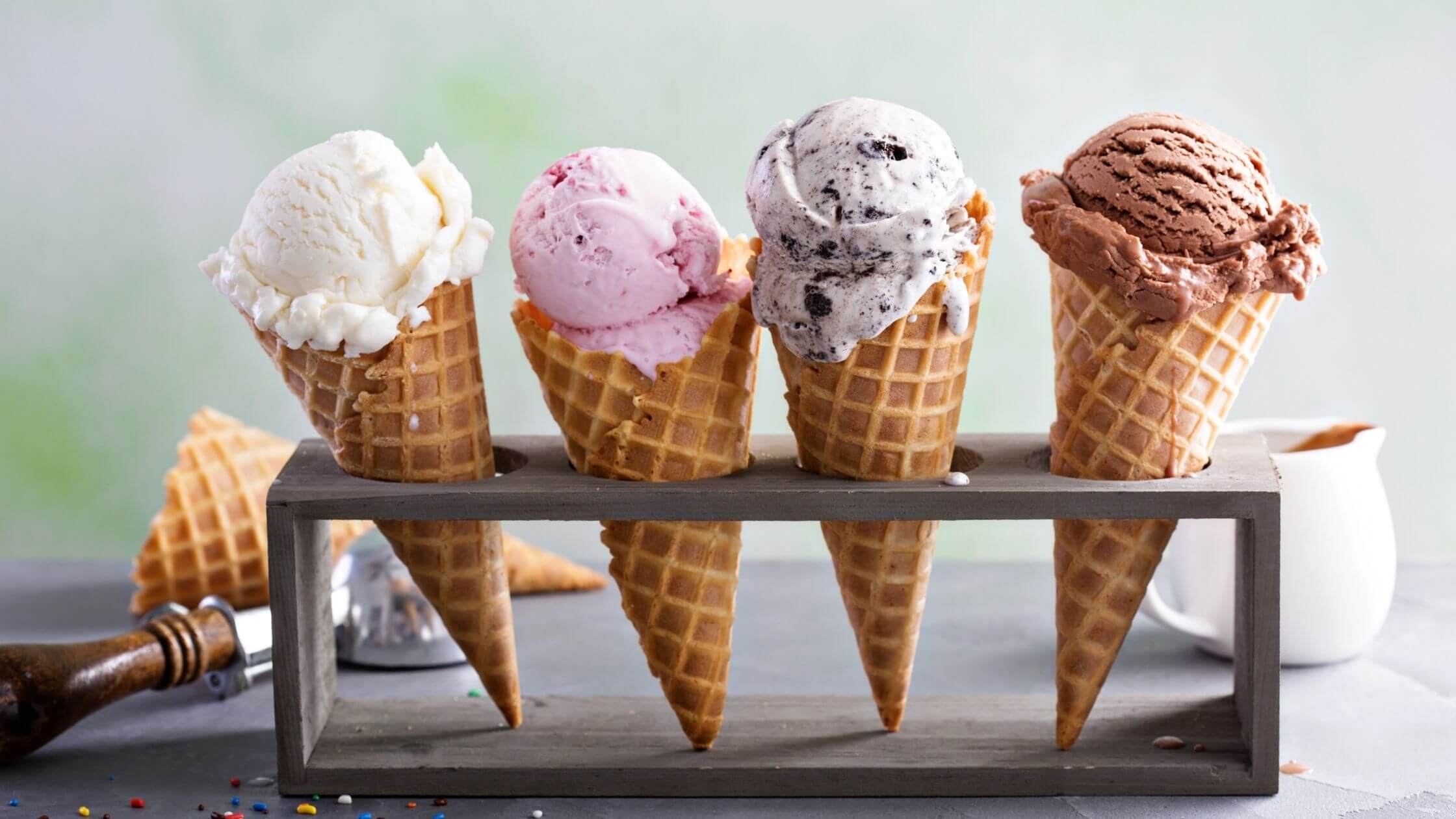 Ice cream is the go-to frozen dessert for people all over the world. Whether it's a hot summer day or a fantastic spring night, we all love to indulge our sweet tooth cravings. The media doesn't fail to remind us of ice cream's place as one of the top three comfort foods.
There's always a demand for ice cream. We have it at a children's party, for a girls' night in, or as dessert after a romantic date. It is suitable for every occasion.
Its versatility makes it a profitable business.
Profitable Ice Cream Franchises
Award-winning ice cream businesses always look to expand their brand. It's a delight to share their sweet frozen desserts with the rest of the world. As long as there is demand, there must be supply. It's not enough to open ice cream shops for the sake of it—quality is critical!
Some of the top ice cream brands have franchises all over the world. They offer a franchise to anyone who meets the requirements. This curated list tells you what you can gain and the basics of owning a franchise.

Baskin-Robbins
Burt Baskin and Irv Robbins formed a partnership in Glendale, California, in 1945. They opened their first franchise three years later in 1948. They now boast over 6,700 branches worldwide and 31 exciting flavors. Baskin-Robbins ranks 38 on the 2021 Entrepreneur's Franchise List.
The cost of owning a Baskin-Robbins franchise varies based on interest, labor, rent, etc. This franchisor charges an initial fee of $12,500-$25,000 for a 20-year term.
A chunk of the investment goes to real estate development. You can buy, rent, or lease a property. Purchasing land sets you back about $100,000–$1,200,000. If you prefer to build, you need $200,000–$300,000. Your rent can be lower if you have to develop your real estate and high if your landlord does it.
Some brands propose special discounts to encourage franchising. Baskin-Robbins is one such business as it offers military veterans discounts.
Ben & Jerry's
Ben & Jerry's ice cream started in South Burlington, Vermont, in 1977. It opened its first franchise in 1981 and has since expanded to over 560 units.
The initial franchise fee is $37,000 for a traditional venue and $16,000 for a modern one. An intending franchisor must have $100,000 disposable liquid cash and a $350,000 net worth.
A 3% royalty accrues for the franchisor. In total, a Ben & Jerry's ice cream franchise costs between $205,000-$486,000.
Cold Stone Creamery
In 1992, Cold Stone Creamery opened in Scottsdale, Arizona. The ice cream business started franchising two years later in 1994. It has since opened over 1,250 units worldwide, including Africa.
The initial franchise fee is $12,000–$27,000, bringing the total cost to at least $52,500. You pay 6% royalty each year.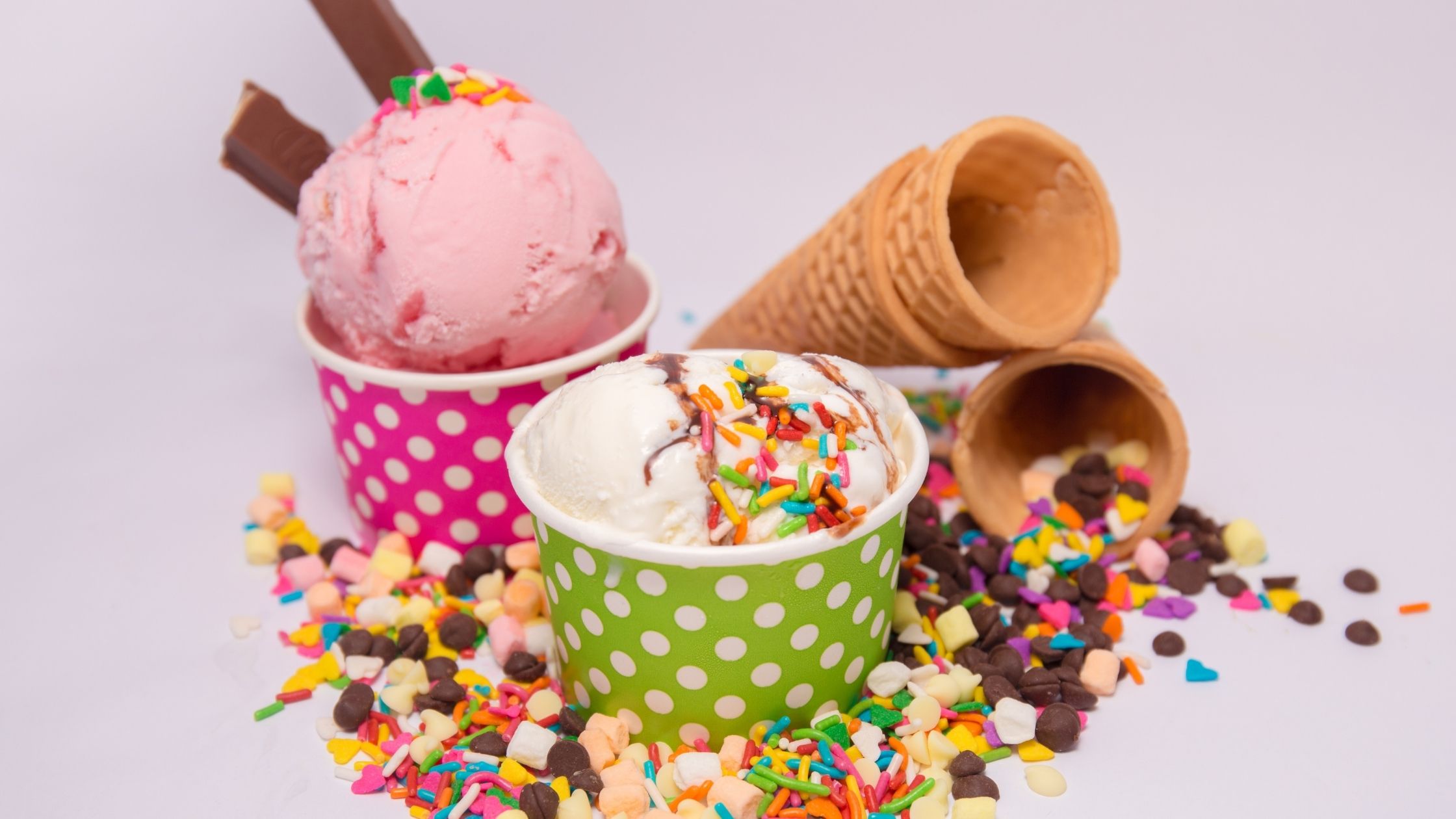 Dairy Queen
Father and son John Fremont McCullough and Bradley joined forces with Sheb Noble. The business started in Jolliet, Illinois, in 1940 and opened a franchise for the first time in 1944. It has 5,600+ branches in over 22 countries delivering delicious soft-serve ice cream.
To own a single unit of the Dairy Queen franchise, you have to be $400,000 liquid. For a multi-unit franchise, your net worth must be no less than $750,000.
You have to make an initial deposit of $25,000-$45,000 based on the size of the shop. The bottom line for a franchise is $1,400,000-$1,900,000. You pay 4-5% royalty to the franchisor.
Kona Ice
In 2007, Tony Lamb started Kona Ice, the Hawaiian-style ice cream truck. The business serves shaved ice, which has 60% less sugar than the average ice cream. This formula makes it unique and loved across the world. The first franchise opened a year after in 2008. Now, it has trucks in 43 states in the US and 600+ more locations worldwide.
The initial investment to start a franchise is $125,000–$150,000 with an initial deposit of $20,000. The expected liquid cash is $40,000.
The franchise fee is $15,000 with a $3,000 royalty for the first five years. The royalty fee increases to $3,500 for years six and seven, then $4,000 for years eight and beyond!
Marble Slab Creamery
The first Marble Slab Creamery shop opened in 1983 in Atlanta, Georgia. Today, there are over 330 units worldwide. Popular for its ice-cream mix-ins, this brand offers franchises for traditional and non-traditional shops.
Marble Slab Creamery offers a ten-year initial term to franchise owners. The real estate investments start from $135,000 to $155,000. Rent goes for the price of $2,500-$5,000. The initial franchise fee is $15,000-$25,000.
You should have $100,000 liquid cash before you apply to own a franchise. The yearly royalty is 6%.
Chill Out with Your Own Ice Cream Franchise!
Apart from its sentimental value, owning a franchise is a profitable investment. An average Ice cream franchise typically costs between $500,000–$800,000. It can be more or less depending on the brand and whether you buy or lease your business site.
Partnering with an established brand to open an ice cream franchise is a wise decision. All you have to do is follow the rules. You skip many growing pains, like trying out new recipes, gaining public trust, and more.
Many established brands have varieties and signature desserts that are customers' favorites. For example, Cold Stone Creamery has ice cream cakes and Pinkberry is famous for frozen yogurt. People are already familiar with these brands and have their favorite flavors, too.
Browse our franchise directory to explore more options. The opportunities are endless!