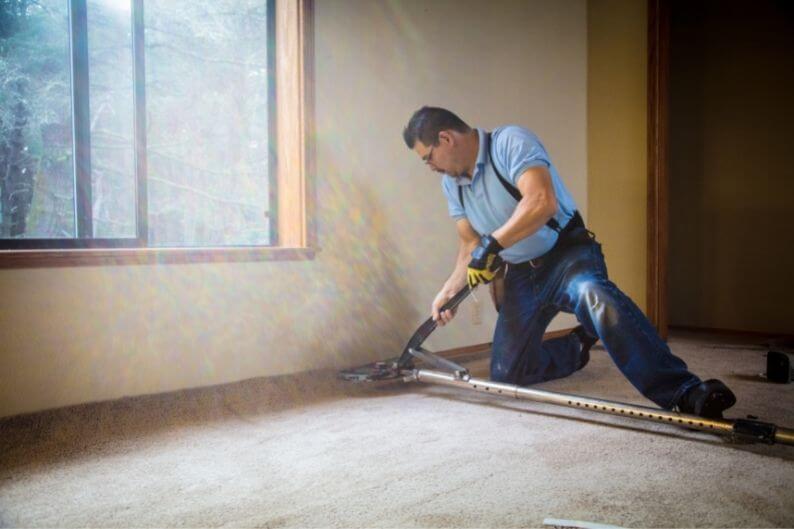 Have you ever considered owning one of the popular carpet franchises?
Check this out…
Floor carpeting remains a popular flooring option in homes and across industries such as healthcare, hospitality, and corporate offices. With an increase in demand for comfort and privacy, the flooring industry has experienced an increase in demand for well-insulated floor coverings.
Most importantly, carpet remains an ideal option due to its acoustic value that provides a better sound environment. Furthermore, the high market demand creates a huge potential for those looking into buying a carpet franchise.
However, you must be well informed before buying a franchise. This article will assist you in making an informed buying decision.
Let's go into the details!
Market Outlook
The global flooring market size was valued at $388.24 billion in 2020 and is expected to grow at a compound annual growth rate (CAGR) of 6.1% from 2021 to 2028.
A report from Statista shows that the floor covering segment's revenue in the United States amounts to $25,700 million, with an expected annual growth rate of 2.03% (CAGR 2021-2025).
Manufacturers' customization choices in terms of color, texture, and finishing have led to increased product demand, boosting market development.
Consumers' taste for aesthetically enhanced designs, textures, and colors, as well as low-maintenance and simple-to-install floor coverings have driven the market development.
Thanks to an increase in the number of residential and commercial construction activities across the world, the resilient flooring segment led the industry and is estimated for more than 61% of global sales in 2020.
Floor carpeting has witnessed a high demand due to its excellent water resistance and durability. This segment will continue to lead during the forecasted period.
With the high market demand for novel carpets, there is a lot of untapped potential for carpet store franchises. There are few risks in the home improvement industry due to the continuous need for homes and businesses to maintain a good outlook.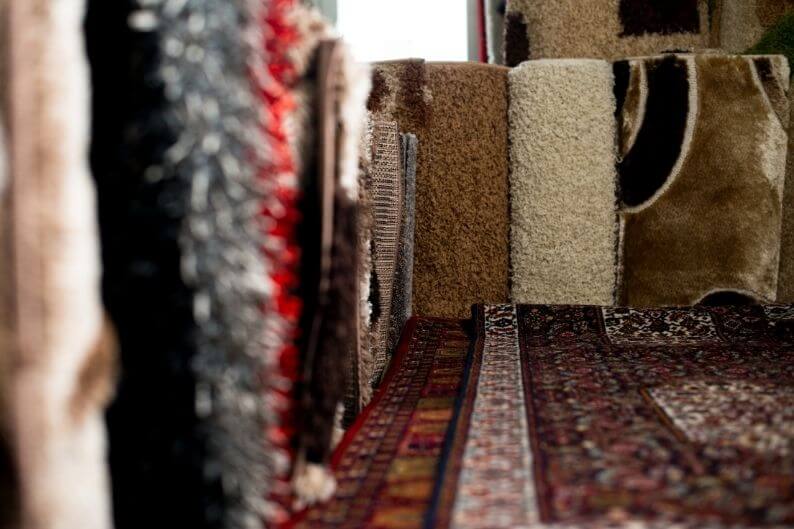 Novel Trends
Your franchise store could be offering the following novel carpets and floor coverings options:
Home carpet in various colors, patterns, and grades
Industrial, contract, and commercial grade carpet (extremely heavy-duty)
Remnants of discontinued lines and roll ends
Carpet tiles, hard tiles, and wood strips
Cushion flooring, non-slip, and anti-static safety flooring
Smooth floor coverings such as linoleum, rubber or cork, and vinyl
Laminate and solid wood flooring
Benefits of Buying a Carpet Store Franchise
1. Tested System and Business Support
Statistics show that 50% of new business start-ups fail within the first five years, while 90% of franchisees are successful.
Ultimately, when you invest in a flooring franchise opportunity, you enjoy strong business support and a system that has been tested. Furthermore, it may include business site selection, growth assistance, management of teams, franchisor support during the purchasing process, and research and development for your new franchise products and services.
You'll follow a business model that's created especially for flooring franchisees, so you don't need to create a new business model. Following the company's business model will aid you in avoiding common blunders made by small start-ups.
2. Well-known Brand
A franchise name is one of the most vital assets of a brand.
You won't need to focus as much on advertisements to grow your franchise business if it already has a well-known brand.
Customers will visit your franchise because they are already acquainted with its appearance and operation. They trust your company's delivery more than anyone that is just starting.
3. Powerful Marketing System
When marketing your carpets, you don't have to reinvent the wheel. Carpet store owners starting low have to experiment with marketing strategies before locating the one that works.
That's not the case when you purchase a franchise. The business generally has a tried-and-true marketing strategy.
When you buy a franchise, you get the business model to drive sales. You and your team only need to learn this marketing system.
4. Advice and Training
Being a franchisee is like having a leg up on the competition when it's about growing the company.
When it comes to comparing the benefits and drawbacks, the biggest pro is that the franchisor's guidance, preparation, and help never ends.
Even though franchisees operate their businesses independently, the franchisor needs them to succeed.
It's not all about the money, either. It's about maintaining the company's image. Since the franchisee is part of a larger scheme, its performance benefits the whole.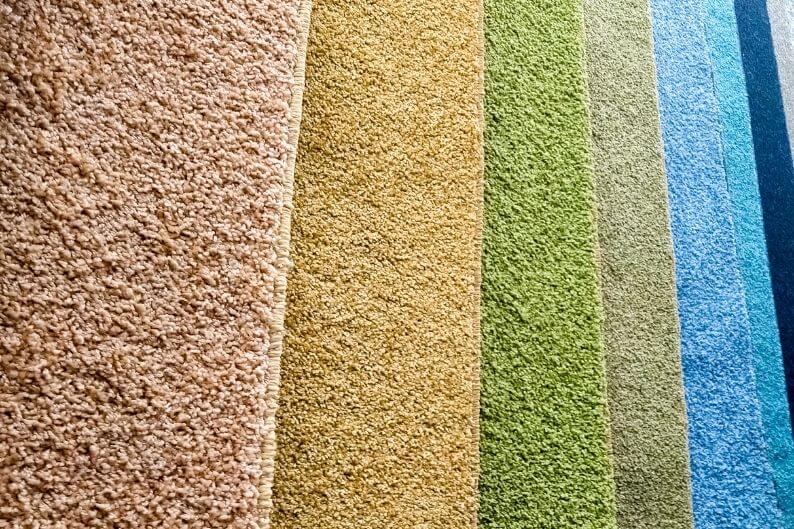 What You Should Look Out For In A Franchise
1. Strong Support and Training System
A benefit of buying into a flooring company is its robust support and training model.
Since the franchise has a tried-and-true business model, you will have access to ample support through every stage of your business journey. Connect with other franchisees who have bought into the franchise to get an accurate view of the company's support system.
2. Values of the Company
When you submit your initial inquiry to the franchisor, observe how they respond. Do they respond to questions patiently and thoroughly? Do they have excellent customer service?
Have they developed close-knit communities to foster a positive company culture across the company's entire footprint?
Your first contacts to the company are important for you to know the goals, values, and interests of the company and if it resonates with yours.
To get a solid idea of the company's business practices, search for reviews on franchisees' experiences with the franchisor on Franchise123, the brands' social media pages, or other online reviews.
3. Cost of the Franchise
The cost of a franchise will vary widely depending on the market and business model.
The upfront fee to purchase a company's franchise could be less than $10,000, while others can be above $1 million. Your financial strength is a crucial factor when buying into a franchise.
Weigh your initial investment against your expected return, along with your income and lifestyle while starting up. Also, consider the bare minimums for purchasing a franchise, which is the franchise fee and amount of the equipment.
Getting a franchise off the ground can be expensive, and you might have to live on breakeven books, or a time of net losses before your company takes off.
Even if you're franchising a well-known brand, it takes some time before you will reach breakeven and profitability. You should have enough money to cover six months' worth of company expenses as well as a year's worth of personal living expenses.
Let's Do This Together!
Choosing the right franchise to buy can be made easier with Franchise123. We will sort through thousands of opportunities to find the perfect franchise that matches your values, goals, and budget.
To start exploring franchise opportunities, sign up and get started with our free tool today!