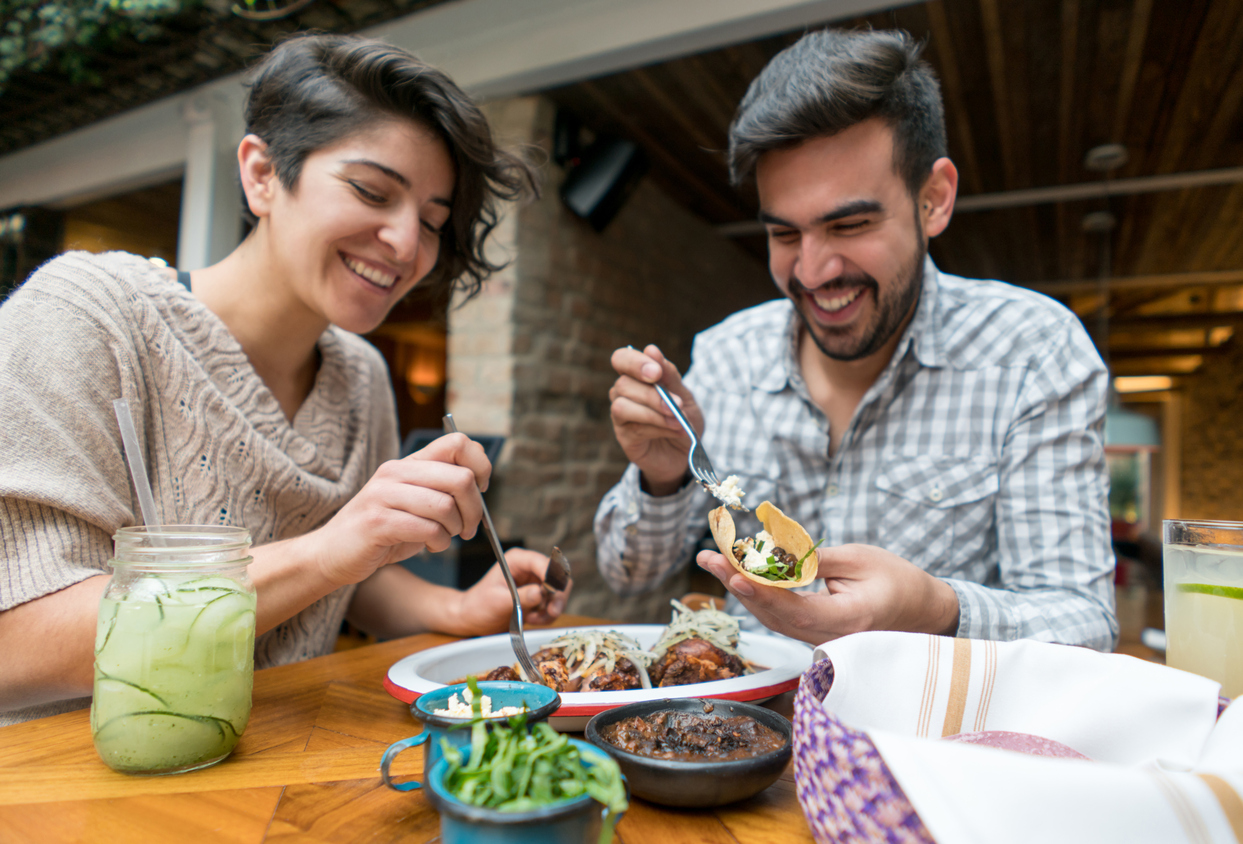 Restaurants, eateries, and fast food remain a prevalent industry within franchising. Particularly with specialty restaurants like Mexican food, there will always be a high demand just about anywhere in the country. Everyone loves a good taco!
So is investing in a Mexican food franchise a good idea? It certainly can be, provided that the business model and support system is adequately set up for your success. We've put together a brief list of some things to look for when deciding on a franchise:
Strong brand recognition and reputation

Fresh ingredients and diverse menu items

A strong business model

Support and training for prospective franchisees

A favorable financial performance representation in the franchise disclosure document

A track record of success
Our Top Ten Picks
Even though most Mexican restaurants and eating establishments are not 100% authentic Mexican, the Mexican-American hybrid cuisine has become a staple in American culture. Who doesn't love taco Tuesday, after all?
We've done the research and identified the ten most popular Mexican food franchise opportunities. We'll be including Mexican restaurants, Mexican inspired eateries, and fast-casual Mexican food, burrito franchises, and taco franchises.
1. Taco Bell
Established in 1962
Franchising since 1964
Initial investment: $570,600 - $3,049,100
Royalty fee: 5.5%
Ad royalty fee: 4.25%
Locations: 7,135
Notable features: franchises can be built with or without a drive-thru option.
2. Qdoba Mexican Eats
Established in: 1995
Franchising since: 1997
Initial investment: $475,000 - $1,095,000
Royalty fee: 5%
Ad royalty fee: 3%
Locations: 730
Other Requirements: 5 years of relevant experience
Notable features: popular in airports and universities
3. Moe's Southwest Grill
Established in 2000
Franchising since 2001
Initial investment: $457,400 - $911,500
Royalty fee: 5%
Ad royalty fee: 2-4%
Locations: 720
Notable features: Franchisor prefers franchisees that can commit to opening three units
4. Del Taco Fresh Mexican Grill
Established in 1964
Franchising since 1967
Initial investment: $859,700 – $2,116,500
Royalty fee: 5%
Ad royalty fee: 4%
Locations: 596
Notable features: market-specific incentive program with reduced franchise fee and royalties
Established in 1985
Franchising since 1985
Initial investment: $942,000 - $1,388,500
Royalty fee: 5%
Ad royalty fee: 4%
Locations: 391
Notable features: Average revenue for the top performing 25% of locations is $1.51M.
6. TacoTime
Established in 1960
Franchising since 1962
Initial investment: $331,150 - $636,800
Royalty fee: 6%
Ad royalty fee: 4%
Locations: 220
Notable features: 125 additional locations internationally
7. TacoBueno
Established in 1967
Franchising since 2004
Initial investment: $639,000 - $1,593,000
Royalty fee: 5%
Ad royalty fee: 5%
Locations: 180
Notable features: the brand originated in Texas and offers an authentic Tex-Mex experience.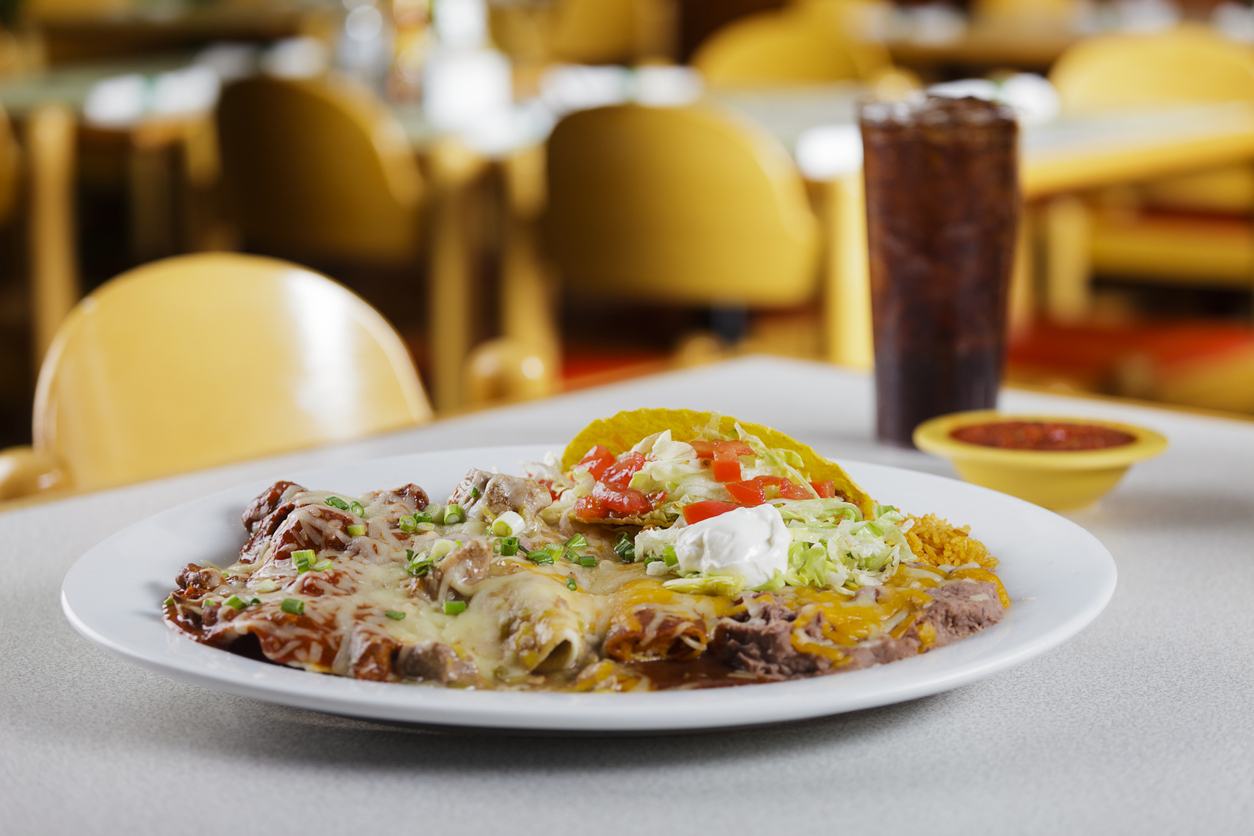 Established in 2008
Franchising since 2008
Initial investment: $858,500 - $1,329,000
Royalty fee: 5%
Ad royalty fee: 2%
Locations: 147
Notable features: offers a discounted royalty fee of 3.5% for the first 52 weeks of operation.
Established in 2006
Franchising since 2006
Initial investment: $282,500 - $649,500
Royalty fee: 6%
Ad royalty fee: 3%
Locations: 100+
Notable features: boasts unique menu items like smoked peach and chili mango burrito bowls.
Established in 2002
Franchising since 2014
Initial investment: $294,000 - $801,000
Royalty fee: 6%
Ad royalty fee: 2%
Locations: 52
Notable features: their motto is "taco life," and the brand certainly has a unique and lively aesthetic in addition to great food.
COVID-19 and the Food Service Industry
Delivery and takeout offerings have kept the restaurant industry afloat throughout the COVID-19 pandemic. As dining rooms throughout the country were forced to close for public health and safety, restaurants that did not already have a convenient ordering system in place certainly had to adapt quickly. Food delivery platforms like Uber Eats and Door Dash exploded in popularity and helped numerous restaurants maintain a steady business influx. 
Proper employee management also became a bit more of a challenge in 2020. Restaurants have often had to manage with reduced staffing, with employees who fell ill or became exposed having to self-quarantine for two weeks. Even with dining rooms closed, enforcing safety policies, like physical distancing and requiring masks to be worn at all times, was necessary to ensure employee health and safety. 
Open Your Own Restaurant Franchise!
Are you interested in franchising? Whether you want to open a Mexican food franchise or something else entirely, Franchise123 can help you find the franchise that is right for you. Sign up today to get started!
---