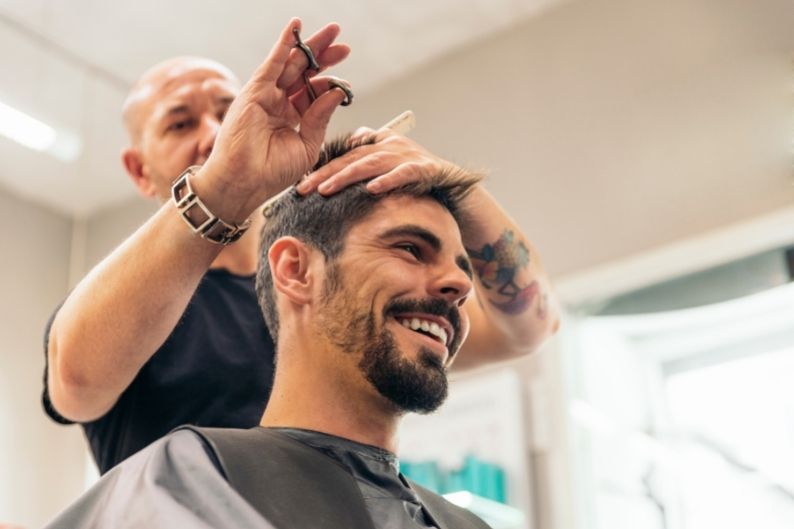 The global beauty market has risen from $483 billion in 2020 to $511 billion in 2021, and it is projected to exceed $716 billion by 2025 at a growth rate of 4.75% annually.
With the expansion of cosmetics marketing through digital platforms and the attraction of more consumers willing to pay more for higher quality, buying into one of the best beauty franchises can be a very lucrative venture for a savvy investor.
This article delves into the present state of the beauty industry before giving you the lowdown on five of the best beauty franchise opportunities that are worth buying into.

Beauty Industry Outlook
The beauty industry is vast and diverse. It offers a variety of ways people can transform their bodies and enhance their appearance.
Haircare is the most common business in the beauty market. However, the industry includes businesses that specialize in skincare, lashes, nails, waxing, cosmetics, and a variety of other services.
Currently, the US beauty industry is leading the global beauty market with about 20% share. The market revenue is estimated at US$82,264 billion in 2021, with an expected growth rate of 4.06% per year from 2021 to 2025.
The industry is so vast that it employs 721,000 people, with nearly 78% working as hairdressers, hair stylists, and cosmetologists.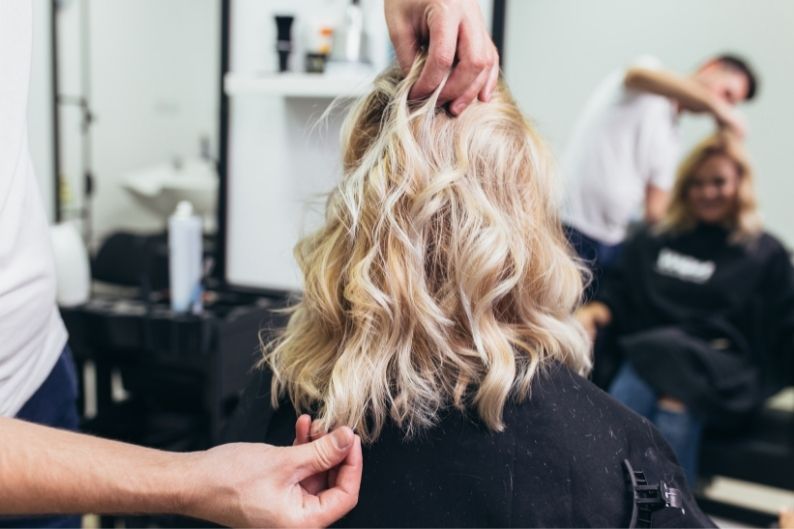 Still Thriving!
With the advent of COVID-19, the beauty industry has shown that even if the global economy weakens, it is more likely to hold its own than other discretionary categories.
The pandemic in 2020 did hurt the sector as a whole in terms of closure of beauty stores. Yet, there was just a minor setback in terms of revenue.
The industry benefits from "The Lipstick effect"- a theory proposed by Professor Juliet Shor in 1999. Shor believes that when times are tough, customers will prefer to spend money on prestige cosmetics – small luxuries that lift them emotionally.
"The Lipstick effect" is played out in the fact that people still care about looking good during the pandemic. This led to an increase in the rate of shopping for beauty products online. Online consultations, sales, and marketing on digital platforms also helped some companies, especially beauty franchises, thrive during the pandemic.
Due to the trust and brand image that franchises have built in the industry over time, they have a step up in the industry compared to lesser-known beauty brands. While customers can't visit their physical stores, they can trust the quality of their online delivery based on the image of the franchise.
With the introduction of vaccines, beauty franchises are likely to be among the first to recover from the economic downturn caused by the pandemic.
Top Beauty Franchises in the US
Buying into a franchise opportunity can be a smart investment choice if you want a piece of the beauty industry's pie.
We've compiled a list of our top five beauty franchise opportunities in the US. These brands are presently making a statement in the beauty industry (for a complete list, visit our Franchise Directory).
Great Clips
Franchising Since: 1982
Minimum Investment: $146,900
Franchising fee: $20,000 - $35,000
Locations: 4,473
Great Clips is the world's largest hair salon franchise. It accounts for 50% of the haircare market share in the United States.
Great Clips opened its doors 40 years ago to offer consumers a low-cost haircut at times that were convenient for them, including evenings, seven days a week.
The idea was a big success, and today, nearly 4,500 Great Clips salons are owned and operated by over 1,000 franchisees. Further, they have about 35,000 stylists on staff and serve over two million customers each week.
Great Clips rules the market by giving their customers the best experience.
They also provide franchisees with tried-and-true support, tools, and resources so they can build their business.
Buying into the Great Clips franchise appeals to entrepreneurs in several fields because they do not need previous haircare experience to own.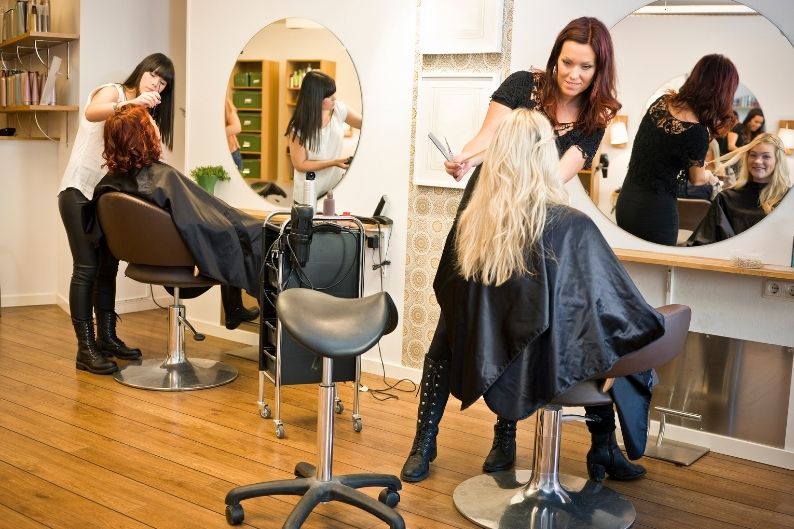 Sport Clips
Franchising Since: 1995
Minimum Investment: $233,800
Min. Franchising fee: $25,000 - $59,000
Locations: 1,820
Sport Clips offers their clients the expertise of well-trained stylists in a cool and relaxed atmosphere where they can watch TV while getting their haircut.
Haircutting is a multibillion-dollar market, but Sport Clips is the first hair care franchise to serve the US and Canada. The company boasts itself as the only national haircutting franchise with a presence in all 50 states and Canada.
With their wealth of experience in the beauty market, Sport Clips has built the right infrastructure to support their franchisees in achieving their goals.
Amazing Lash Studio
Franchising Since: 2013
Minimum Investment: $223,692
Franchising fee: $39,000
Locations: 172
The brand excels at its core offering, which is to "own the eyes" and "play around the face,". This mission has resulted in a strong base of passionate and happy visitors and consistently high recurring sales for its franchisees.
The Amazing Lash Studio Franchise offers eyelash extensions, face wash, nail polish, lipstick, and foaming cleanser. The beauty franchise is leading the US beauty market in the eyelash extension segment.
Blo Blow Dry Bar
Franchising Since: 2009
Minimum Investment: $241,903
Franchise Fee: $40,000
Locations: 70
Blo Blow Dry Bar was founded by two Canadian women who had a groundbreaking idea to offer runway-ready hair to all women at an affordable price. The brilliant idea grew into three Blo locations in Vancouver, and a whole new hair salon category was born.
Today, the franchise stands as the largest blow dry bar in the United States.
The franchise has created a brand that is about more than just delivering beauty services but about offering their franchise partners and visitors the pink carpet treatment, which makes them feel appreciated and inspired. Undoubtedly, this experience transforms anyone who comes through their doors.
Fantastic Sams
Franchising Since: 2003
Minimum Investment: $215,000
Franchise Fee: $30,000
Locations: 655
Fantastic Sams offers haircuts, straightening, painting, highlights, waxing, and texturizing through its subsidiaries. The franchise also sells hair products and provides franchise opportunities throughout the United States and Canada.
With a business model that allows clients to get affordable and high-quality salon treatment for the whole family, franchisees get the chance to increase their bottom lines by diversifying their revenue streams.
Essentially, Fantastic Sams salons are stable long-term investments with the potential for high earnings in any economic environment.
Perfect For Me?
With the market demand and high revenue generated by the beauty industry, there is always space for new franchisees to open.
The customer base is there, and we'll guide you through the process of choosing the right franchise that aligns with your goals.
Be sure to check out more of our top beauty franchises!