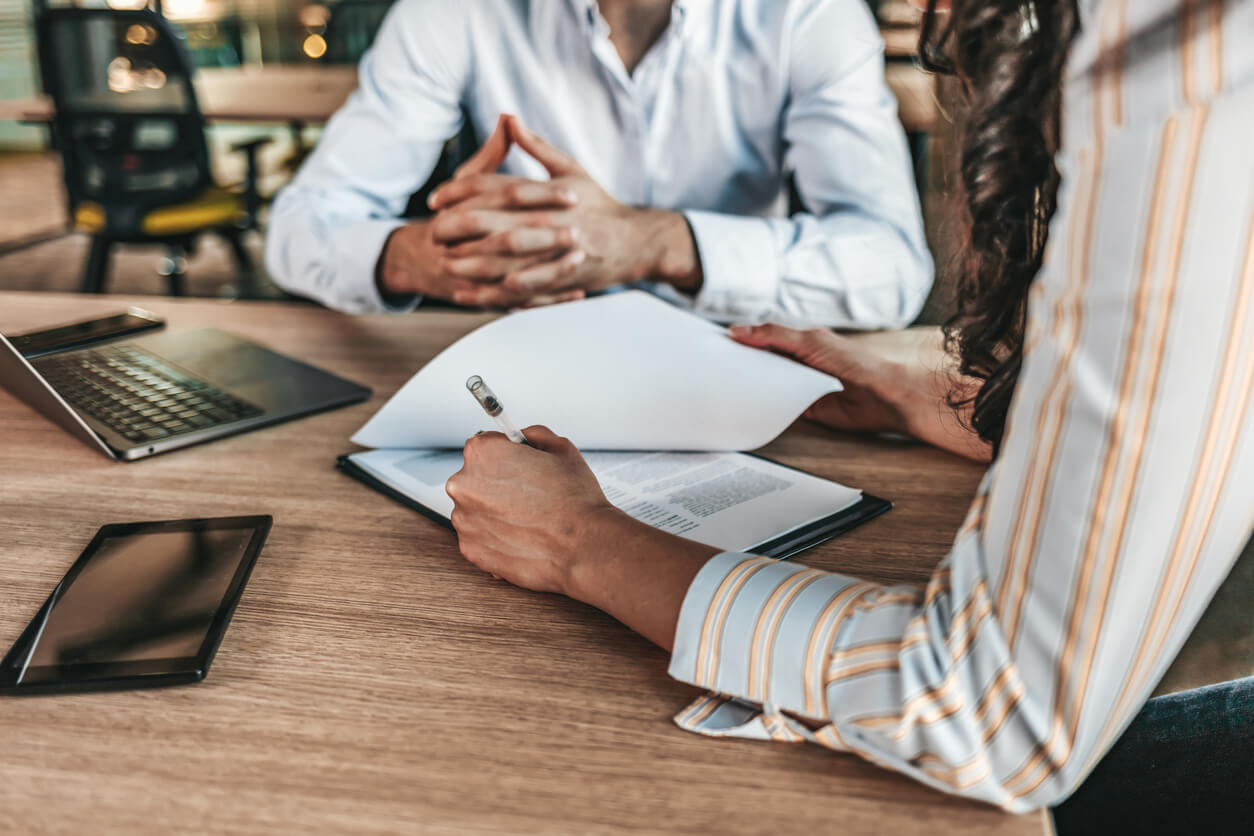 Even if you're new to the world of franchising, you've likely come across the term "FDD" quite a few times already. The Franchise Disclosure Document (FDD) is universal to all franchised businesses, so it's critical that you understand its role in the franchising process and how to make sense of its contents.
The FDD is a legal document, mandated by the Federal Trade Commission, that franchisors must freely provide to qualified franchisee candidates before a franchise agreement is enacted. Before 2007, the FDD was referred to as the Uniform Franchise Offering Circular. It contains all of the details of the franchise system, including the goods and services the franchisee may sell, the operation of the franchise, the franchisee's obligations to participate in the actual operation, existing outlets and franchisee information, any litigation against the franchisor, initial fees, estimated investment, and more.
The FDD will detail not only your obligations as a franchisee, but it will also lay out the support and services the franchisor will provide to help your business grow and thrive. Once you've reviewed the FDD in detail, you should have a strong understanding of exactly what to expect from the franchisor and what they expect of you in return.
Reviewing the FDD
According to franchise laws, you will need to sign a receipt of acknowledgment at least 14 days before moving forward with the franchise agreement. Signing the FDD receipt creates no obligation for you to purchase the franchise; it merely ensures that prospective franchisees have had ample time to review the franchise opportunity thoroughly so they can make an informed decision.
We strongly advise you to review the contents of the FDD with a knowledgeable franchise attorney. These professionals have seen many FDDs and know exactly what to look out for. They'll also help you better understand what the different items of the FDD mean for you.
When you eventually sign the franchise agreement, you accept everything outlined in the FDD, so understanding this document in detail is essential if you want to avoid any unpleasant surprises down the road when you are in a legally binding contract.
Remember, even though you are reviewing the FDD with an attorney, this is not a negotiable document. If you are uncomfortable with something in the FDD, now is the time to address it with your franchisor for clarification. If it is not something you can accept, then it may not be the right franchise for you.

Essential Items to Focus On
There are 23 total items contained in the FDD. All are important to review carefully, but there are a few specific items you may want to pay particularly close attention to.
Item 7 details your estimated initial investment, provided as a range and broken down into specific categories, such as the initial franchise fee, training, rent, business licenses, permits, build-out costs, equipment, signage, technology, initial marketing, project management, and more. If the franchisor offers a discounted franchise fee for purchasing multiple units, the fees will also appear in this section. Each item includes a high and low estimate to help you better determine your expected initial costs.
Item 14 discusses any patents, copyrights, and proprietary information that you'll be authorized to use as a franchisee.
Item 18 identifies any public figures associated with the brand and its advertising.
Item 19 provides financial performance representations from existing franchise outlets. Even though every franchise is affected by the local market, location, and other factors, this section of the FDD helps you paint a better picture of the earning potential of the franchise opportunity.
Item 21 includes audited financial statements from the last three years. In addition to reviewing with your franchise attorney, it may be beneficial to also check this section with an accountant.
Item 23 is the acknowledgment of receipt that you will need to sign, date, and return to the franchisor. Missing this step will delay moving forward with the franchise agreement, so we suggest that you sign and return this to the franchisor immediately. Since it is non-binding, there is no reason to delay returning this, even before you have had a chance to review the other contents of the FDD.
Get Your Comprehensive Guide
If you'd like a deeper dive into the FDD or want a more detailed guide that you can follow along with, download our free guide, What is the FDD? This guide does not replace a knowledgeable franchise attorney, but it will help you feel more comfortable and confident when approaching this often complex document.
Franchise123 makes it easy to request and review FDDs from your favorite franchise opportunities. Browse franchises to request FDDs from multiple brands for free, and compare franchises side by side on your franchise dashboard with your free account. Get started with Franchise123 now!
---