Which Franchise Has The Best Fast-food Burger?
When it comes to juicy, scrumptious comfort food, nothing does it quite as well as the classic beef burger. But with the countless food joints at every street corner, how do we know which beef burger reigns supreme? With this burning question in mind, we set out trying to find the best beef burger in town so that you don't have to.
The American Obsession With A Good Burger
Even though hamburgers are a German invention, we true-blooded Americans have adopted this cuisine like no other. And why wouldn't we? It's the perfect fast-food meal with purely hedonistic intentions.
Fast-food franchises all over America have made it their mission to perfect the art of burger making. Some of them, such as McDonald's and Red Robin, have become almost legendary at it.

The Best Burger Franchises
So, which burger joint is the best? We've compiled the definitive list. This selection is based on the menu choices, price per meal, and of course, deliciousness. Each fast-food franchise offers a choice of delectable hamburger selections to fulfill your hunger.
1.
McDonald's
Everybody knows the story of the humble beginnings of this now giant fast-food chain with around 36000 restaurants all over the world. Their burger menu is known mostly for its incredible taste and size without becoming a burden on your pocket.
Their menu ranges from a delectable 100% pure beef cheeseburger with onions and lettuce, best enjoyed with their iconic fries and a chilled Coke.
Plus, the franchise has incredibly fast service and that familiar golden arch to keep you coming back.
2.
Carl's Jr
While Carl's Jr has been subjected to criticism in the past for its on-the-nose, sometimes inappropriate advertisements, nobody can deny that their burgers know how to satisfy the cravings deep inside you.
If you haven't been to this fast-food franchise yet, let their California Classic Double Cheeseburger be the first thing you try on the menu. This beefy delight is a double-decker burger with twice the meat, twice the cheese, tomatoes, a generous dressing, and double the taste of a regular cheeseburger.
They even have an impressively tasty range of sandwiches.
3.
Wendy's
In recent times, Wendy's has shifted from being a classic American franchise for juicy burgers and a Twitter account with some of the hilarious exchanges. However, Wendy's makes the list for their incredible Baconator, an iconic bacon cheeseburger that will keep you coming back for more.
This double-decker burger combines the juiciness of its beef patties with the crisp tenderness of bacon with mayo, ketchup, and lots of cheese. If you're a meat lover, then the Baconator is your new best friend.
4.
Johnny Rockets
Johnny Rockets' claim to fame is not just their extensive burger menu, but also the fact that their ambiance will remind you of a 1950's old-American diner. Everything about this franchise, from the sox, hop music to the way they serve their food, makes you feel like you've walked onto the set of a Clark Gable movie.
Because this is a sit-down restaurant, be ready to relax, order one of their menu items, and wait as they flip your burger to perfection. If you're a newbie to the West Coast, try the bacon cheddar burger with smoked bacon, Wisconsin cheddar cheese, and grilled onions.
5.
Red Robin
Red Robin, which began in Seattle, Washington, has grown in popularity among burger fans around the country, which is unsurprising given their diverse burger menu and limitless subs and sides.
It's difficult to go wrong at Red Robin with such a large variety of scrumptious burgers but don't forget to try the tavern double cheeseburger when you go. This double burger is made with juicy beef patties, some classic American cheese, a secret sauce, and some veggies to top it all off. Once you bite into a burger, the slightly increased costs and lengthier wait time are hardly noticeable.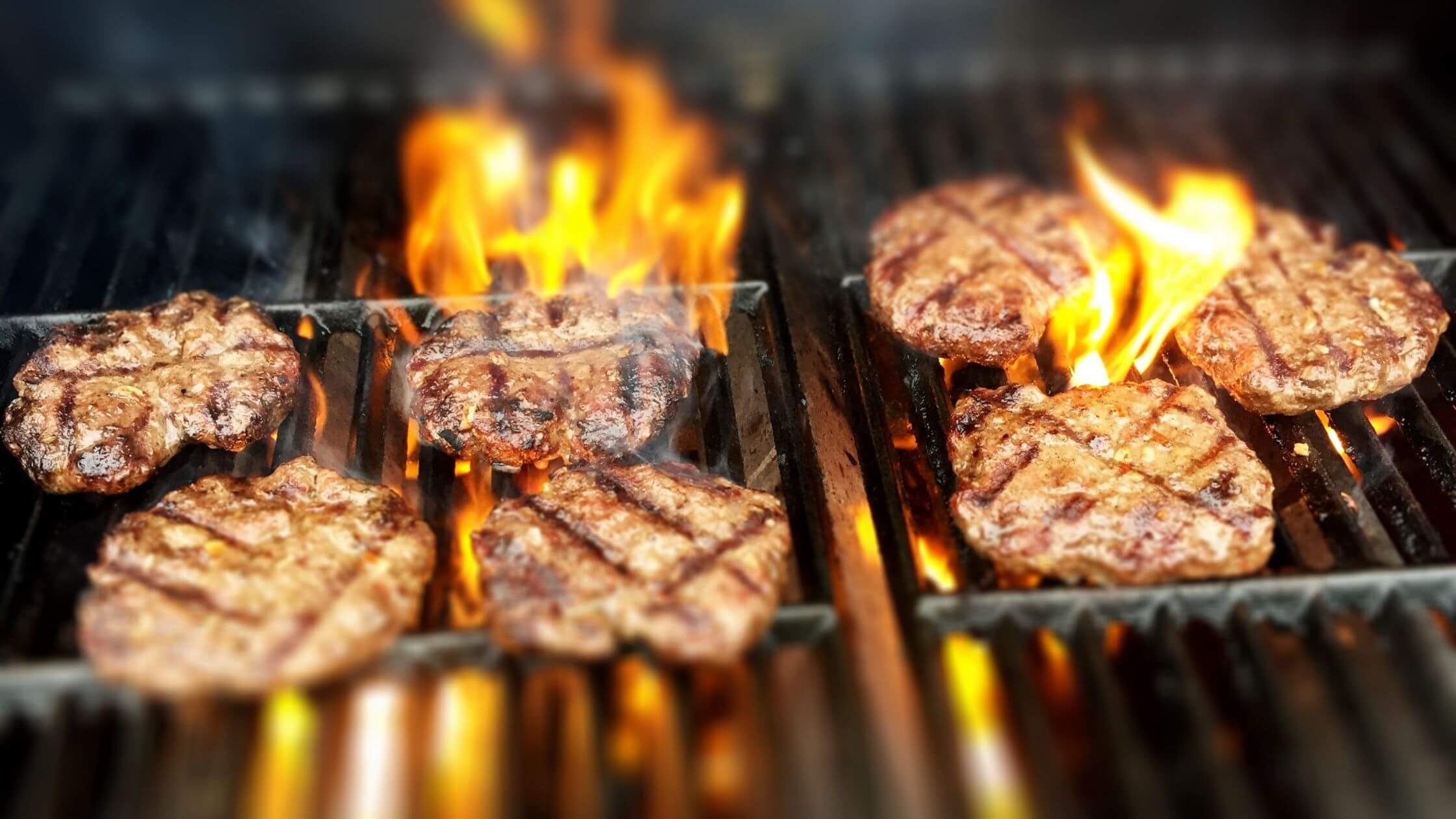 6.
In-n-Out
In-n-Out burgers are among some of America's most loved burger franchises and are especially a West Coast favorite. You can't be in Los Angeles without trying out this affordable and oh-so-delicious restaurant.
If the menu seems a little too much for you, their Double-Double (with its meaty beef patties, cheese, veggies, and incredibly freshly toasted burger buns) is the perfect place to start.
7.
Shake Shack
Shake Shack is one of the most popular burger joints in all of the West Coast but is especially loved by Los Angeles. If you want to see why it is consistently ranked as America's top burger joint, try the double Shackburger, which has the perfect balance of a delicious meat patty, melted cheese, lettuce and tomatoes, and pickles, and a secret sauce that is to die for.
8.
White Castle
When it comes to affordable sliders, White Castle reigns supreme. However, this isn't the perfect burger joint if all you're looking for is a jaw-breaking meaty delight.
However, the plus side is that if you are somebody who wants to try a lot of different flavors without busting your belt, White Castle might be a great fast-food joint for you.
9.
Steak 'n Shake
Steak 'n Shake is a sit-down restaurant where you order from a server, but the prices are comparable to fast food.
Of course, the low price would be for nothing if the food wasn't delicious, but that's not an issue here, as Steak' n Shake burgers are among West Coast's most popular fast-food burger chains.
If you visit this franchise, make sure to try one of their Steakburgers with a sesame seed bun and a hot load of their shoestring fries.
10.
Jack In The Box
Every true foodie knows that stopping by the Jack In The Box drive-thru when you have a hankering for fast food is just good sense. This restaurant doesn't care much about healthy options, so if you're looking for a pure, greasy burger with fries, it doesn't get much better than Jack In The Box.
11.
Burger King
If we didn't include Burger King on this list of the finest burger chains, we'd be breaking the law.
Their legendary Whopper is an all-American classic with savory, juicy beef, melted cheese, and special sauces to make you come back for more.
While McDonald's and Burger King have had a rivalry as old as time itself, it is true that when it comes to veggie burgers, Burger King truly is king.
So What Are You Waiting For?
Now that you have the best fast-food chains in the US spelled out for you, take the time to try each of these legendary, purely American delights and tick them off your bucket list.