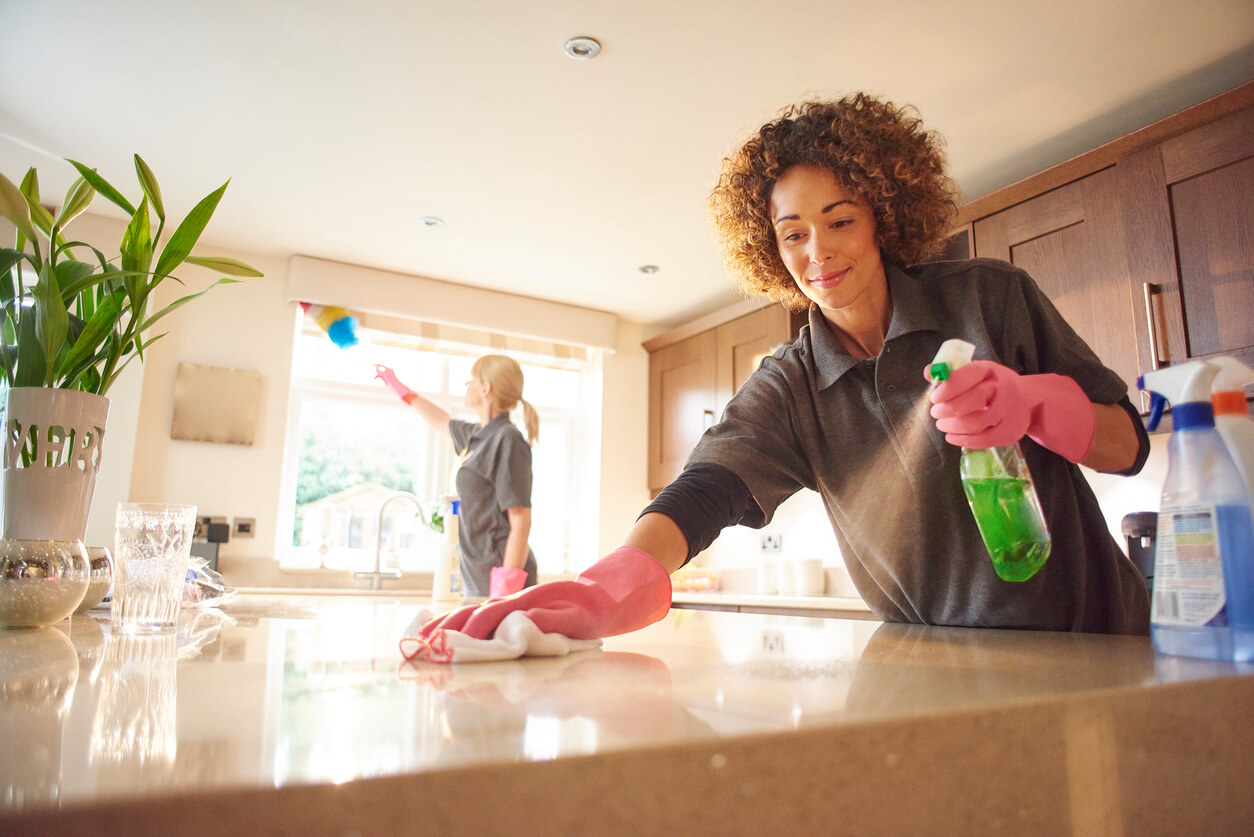 Businesses and homes are in constant need of cleaning. Americans spend an average of six hours every week cleaning, and many still wonder if that's even enough. With the continuous need on such a large scale, buying into a cleaning franchise can prove to be a lucrative opportunity.
Cleaning Industry Outlook
The janitorial services industry brings in an estimated $47.5 billion in revenue every year. That number is projected to rise above $50 billion by 2024. The industry employs just below 1 million housekeepers and cleaners. Besides having a large workforce pool, it's a job creator with a low entry barrier.
There are fewer risks in the cleaning franchise industry since there will always be a need for janitorial services. No matter what the economy does, businesses will still have to keep their workplace clean to keep their employees in the building.
That's especially true since the coronavirus pandemic began in early 2020. People who may not have thought much about cleaning services before that point are now hyper-aware of the significance of quality sanitation and janitorial services.
Top Cleaning Franchises
When it comes to which cleaning franchise you want to become a part of, you have two main choices: one that focuses on commercial spaces or one that specializes in residential cleaning. Here are five of the top options in the industry.
Jan-Pro Cleaning & Disinfecting
Franchise Fee: $50,000 - $600,000
Initial Investment: $127,500 - $768,000
An excellent option for someone without any prior cleaning industry experience, Jan-Pro Cleaning & Disinfecting offers franchisees the opportunity to take on as many or as few clients as they choose. You can start small and work your way up.
The company has support systems that help franchisees keep their businesses flourishing—you don't even have to build your client base on your own. Jan-Pro has a dedicated sales team to find clients for you. You'll also get an extensive training certification program to get you up-to-speed in the cleaning industry.
Of note, the franchise fee and initial investment prices listed above come from the Jan-Pro FDD for the Regional Master Franchise Agreement. That agreement allows the Regional Master holder to grant individual franchises. According to Jan-Pro, you can get started with an individual franchise for as low as $1,250.
Vanguard Cleaning Systems
Franchise Fee: $4,000
Initial Investment: $5,048 - $35,150
At Vanguard Cleaning Systems, every franchise is owned and operated independently, which gives you a great chance to manage your business on your own while still having a vast network to lean on.
Vanguard has an established business model that focuses on generating revenues through recurring contracts. This model brings a massive growth potential with it. The relatively low initial investment makes this a great value.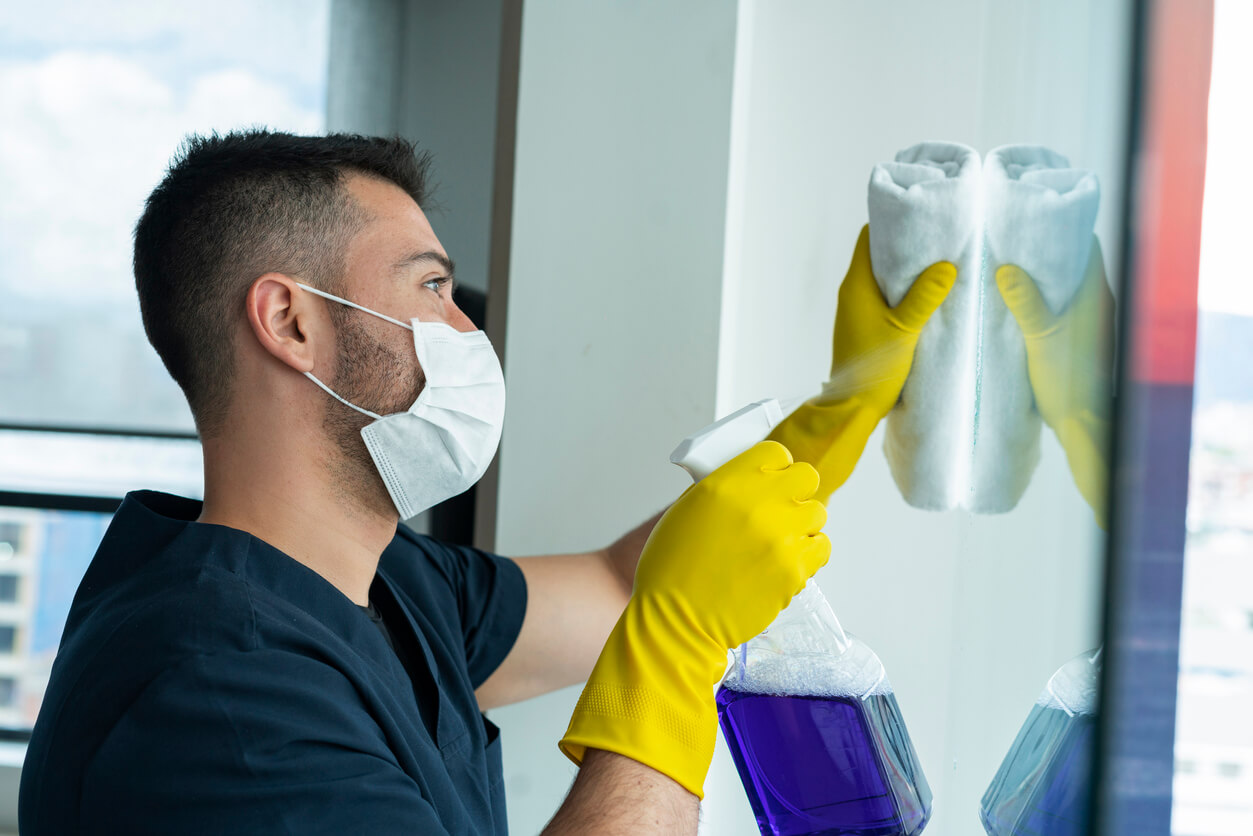 Coverall
Franchise Fee: $13,500 - $40,320
Initial Investment: $16,519 - $51,391
Another trusted brand with low startup costs and no experience necessary for franchising puts Coverall on the shortlist of many people looking to open a cleaning franchise. The company will train and guide franchisees in every facet of owning and operating one of its franchises.
Coverall has been operating for more than 30 years, has 90 regional support centers, and works with more than 8,000 franchise owners. If you become one of those owners, you'll get all the support you need and an initial customer base to get you started. They also offer in-house financing, which is a great bonus.
Veterans can get up to a 10% discount based on the location, and the company also awards scholarships every year to help the children of its franchisees go to college.
360clean
Franchise Fee: $2,500
Initial Investment: $4,450 - $13,500
You'll be hard-pressed to find a cleaning franchise with a lower startup cost than 360clean. It operates with low overhead costs and even allows you to run the business from your home.
360clean prides itself on taking cleaning a step further, using what it calls its JaniMed cleaning system. The company's website says that while many cleaning service companies measure cleanliness based on appearance, 360clean provides a germ-free environment for its clients. The company uses hospital-grade disinfectants in high-traffic areas and green products where it's necessary.
Merry Maids
Franchise Fee: $37,500 - $51,500
Initial Investment: $93,616 - $111,023
While the other cleaning franchise opportunities mentioned above have focused on commercial spaces, Merry Maids specializes in residential cleaning services. The company has been named the top residential cleaning company by Entrepreneur Magazine.
Merry Maids cleans more than 300,000 homes, apartments, and condominiums every month in North America and claims its top franchisees earn up to $2 million every year. This franchisor also offers discounts for qualified veterans, minorities, women, and cash buyers.
Clean Sweep of the Competition
Whether you are buying your first franchise or you are an experienced franchise owner, a cleaning franchise is a smart choice. The need for quality cleaning services is constant, and that need is even more apparent after the COVID-19 outbreak.
There's always risk involved with business ownership, but franchising a business in an industry like this one substantially mitigates that risk. The market is already strong and shows promise for growth in the coming years. It's as good a time as ever to open a cleaning franchise.
Browse cleaning franchises on Franchise123!
---