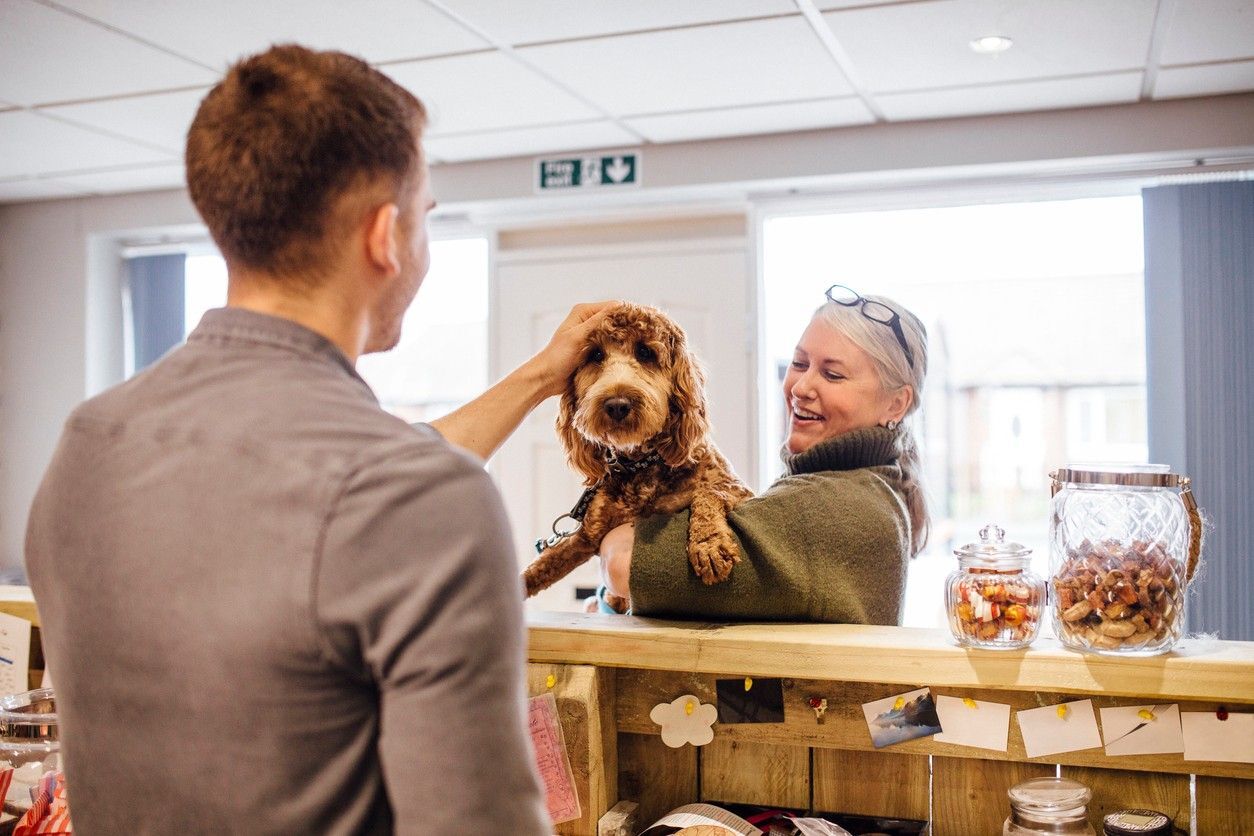 People treat their pets like a member of the family, and with pets being in about 85 million homes across the country, there's a massive demand for their care services.
Whether it's for a trip out of town or just some time to socialize with other dogs, people rely on these dog daycare services.
Doggy Daycare Market
Despite the economic downturn due to the coronavirus pandemic, the pet care industry has remained stable. This is the second time it has withstood a troubled economy, the other being the 2008 financial crisis.
You can also look at the continued growth in the pet care industry. Spending has gone up in this sector every year since 1994. By 2025, experts expect this number to reach $202.6 billion.
The largest portion of that comes from pet food and treats. The American Pet Products Association estimates pet boarding, grooming, and training (basically any other services apart from veterinary services) to have generated $10.7 billion in 2019.
With these historical numbers and the expectation that they will only rise in the coming years, the pet industry is one that you can enter with well-founded confidence.
Top Dog Daycare Franchises
When it comes to picking a dog daycare franchise, you'll have to decide which type of services you're going to provide. Will you only by taking pets that are there for the day? Are you going to offer overnight boarding? If you're doing overnight boarding, will you be offering private rooms or just open kennels?
Here are five franchise options that offer a variety of service types for their four-legged clients.
Central Bark
Franchise Fee: $45,000
Initial Investment: $520,063 - $874,556
Central Bark was created in the mid-'90s with one idea in mind: "Our best friends deserve our best care." They wanted to make sure man's best friend had a place to get all the attention and activity they need to grow up happy and healthy, even when mom or dad is busy.
Over the last 20 years, it has grown into one of the country's largest dog daycare networks. Besides offering daycare and overnight boarding, customers can also purchase grooming services, training, and food and treats at Central Bark locations.
Dogtopia
Franchise Fee: $40,095 - $49,500
Initial Investment: $757,253 - $1,553,415
Dogtopia has more than 150 locations in the U.S. and Canada and claims to be "one of the early pioneers in the dog daycare industry." The company made the number 71 listing on Entrepreneur Magazine's Franchise 500 ranking for 2020.
Since 2002, Dogtopia has been offering the works as far as pet services go. Customers can get daycare, boarding, and a plethora of spa treatments for their dogs. Their primary focus, though, is on daycare. Dog parents drop off their furry family members for full days of fun and socialization. They'll even get report cards periodically that detail how their pet is doing.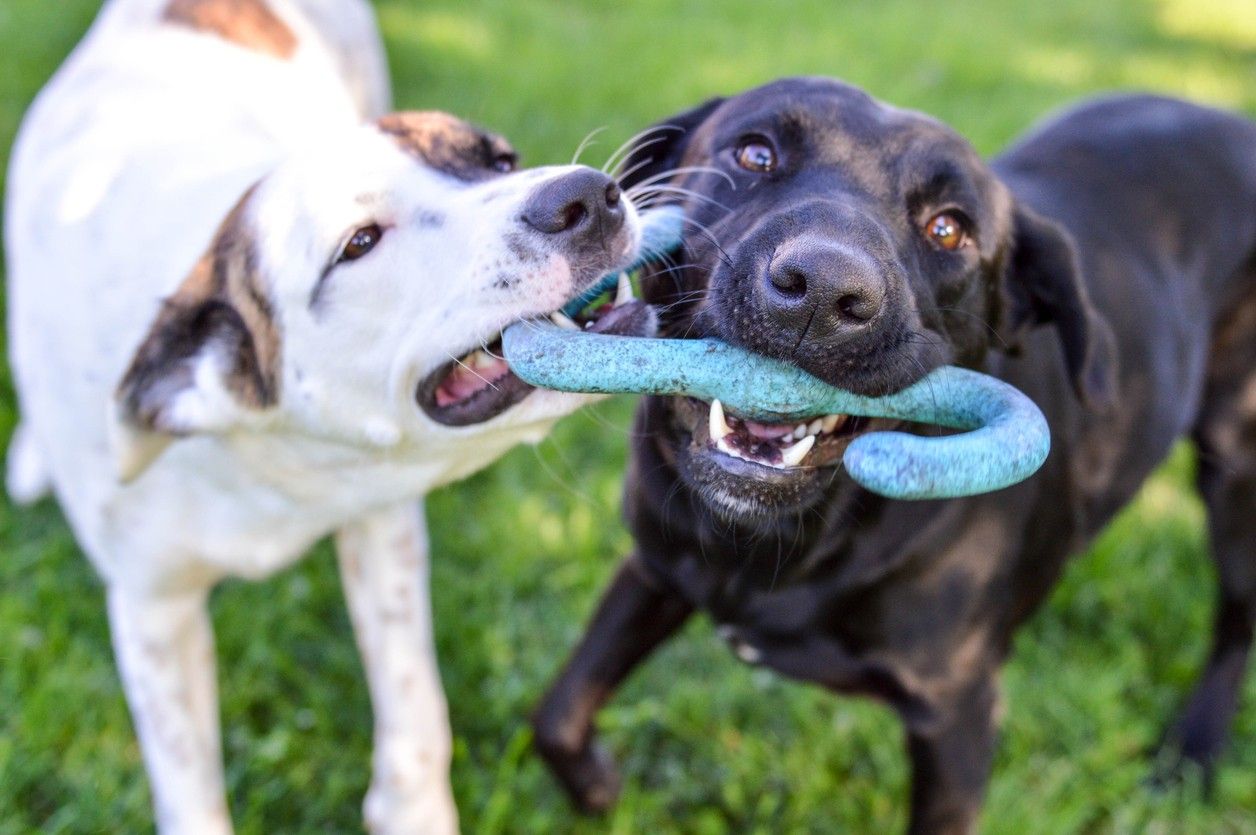 Camp Bow Wow
Franchise Fee: $32,500 - $50,000
Initial Investment: $751,000 - $1,458,500
Camp Bow Wow has more than 20 years of success in the pet industry and 175+ locations. The company counts on its counselors to maximize safety and individual care for all dogs that come through. With a focus on safety, all counselors receive training in pet first aid, CPR, and dog behavior.
Camp Bow Wow customers can choose from services including dog daycare, boarding, training, and even in-home pet care. The offering for in-home pet care really sets this company apart. It opens up the client base to include dogs who don't like being out of their own home and gives more peace of mind to owners who prefer to leave their pets at home.
Another fun and usefulnfeature they offer is a pet monitor. Customers can access live webcams to check in on their pets throughout the day.
Fetch! Pet Care
Franchise Fee: $6,000
Initial Investment: $19,967 - $28,168
The Fetch! Pet Care pack has been running for more than 17 years. There's a significantly lower investment in this company compared to the others covered so far. That's because Fetch! specializes in in-home visits.
The company offers daily stays with pets in their own homes so they can maintain that free-range environment they're used to when mom and dad are home. There's also the "almost overnight" service, where pets will get a caregiver staying late into the night and then making another checkup visit in the morning.
Aside from pet watching, Fetch! offers customers dog walking services and what it calls a "pet taxi service," which provides rides for your pet to vet appointments or other places they might need to go when you just don't have the time to drive them over.
K9 Resorts
Franchise Fee: $49,500
Initial Investment: $968,748 - $1,789,360
If your area calls for a more upscale dog daycare experience, K9 Resorts could be more up your alley. The first location opened in New Jersey in 2005 and the company began franchising in 2011. As of 2019, it had 50 locations in operation or development across 13 states.
K9 Resorts calls itself the "finest boarding and daycare environment in the industry." When you buy into this franchise, you'll be offering daycare services plus some extravagant boarding options, including traditional boarding, executive rooms, and even luxury suites.
Other Pet Industry Opportunities
With so much success and growth projected in the pet industry, you can't go wrong with a dog daycare franchise. If you're an animal lover, it's a fantastic way to turn your passion into your business.

Even if you choose not to go down the daycare/boarding route, there are always pet food and supplies businesses or specialty grooming businesses like Splash and Dash Groomerie & Boutique. The most important thing is to make sure that whichever franchise you're buying into fits your individual needs!
---