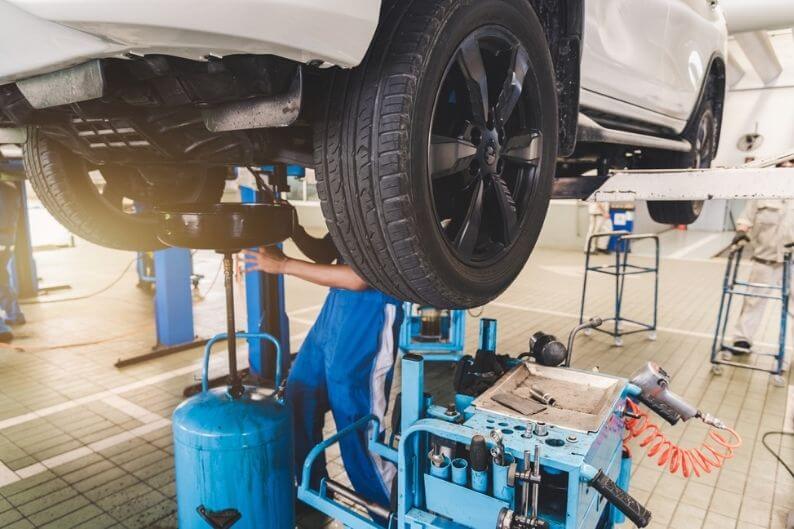 While there is a bevy of new challenges facing those in the automotive industry, if you dig a little deeper you will find there's still a vibrant future for this sector. These automotive franchises aren't going anywhere anytime soon, though the industry is bound to see some big changes.
This article focuses on automotive repair and maintenance types of franchises, not car sales. You'll learn about the industry outlook, what some of the challenges are, and five of the best opportunities to buy a franchise.
Automotive Industry Outlook
It won't take a crystal ball to foresee massively disruptive trends impacting automotive franchises in the near future. If you own one or more auto repair franchises and want to survive these disruptions, the time is now for implementing operational changes to prepare your business and employees for the coming disruptions.
You will need to acquire advanced equipment and tools for your shop, and your repair technicians will need additional training to make certain they have the right skill sets to meet the coming challenges.
Increasing Electrification, Digitization, and Automation
Disruptors like Elon Musk are revolutionizing the auto repair industry and are forcing repair shops to invest heavily in new technology. Increasing ownership of cutting-edge vehicles is changing the way repair shop owners approach their tech and training priorities.
More Reliable Vehicles
Let's face it - automobiles are being engineered to be more reliable today. Most newer vehicles go for thousands of more miles between oil changes. The downside? Oil and filter changes are the types of bread and butter services that brought vehicles to repair shops on a regular basis. These new, more reliable vehicles simply don't require the same service as older vehicles, changing the role and importance of the neighborhood repair shop.
Increased Vehicle Leasing
Another trend impacting auto repair shops today is the increase in the popularity of auto leasing versus ownership. The increase first became noticeable in 2009 through 2016, when vehicle lease rates exploded to almost 5 million current lease agreements. The trend is continuing today and is expected to continue for the foreseeable future. All this means less repair and maintenance work for repair shops.
Reduced Demand for Auto Parts
Leading economic indicators project a marked decline in the demand for replacement auto parts in 2021 and 2022. Newer automobiles have become more complex and largely computerized, which means the do-it-yourself crowd is doing less repair work themselves. This trend has hit auto parts stores hard; shares in stores like O'Reilly Automotive saw a drop of about 22% in 2020.
The Rise of the Dealership
There is another trend to keep your eyes on - auto owners are increasingly trusting the local dealer with their repair and maintenance needs. This trend has led to a general squeezing of repair shops profits. Experts say this trend is likely to continue as the number of people who lease increases. The challenge, therefore, is for auto repair shops to find a way to tap into the dealership market.
Technician Shortage
Millions of auto repair techs are scheduled to retire in the next decade. This wave of retirements is concerning because there is a corresponding shortage of trained shop techs in the pipeline.
Connectivity
This trend is good news for the local auto repair shop. The consumer's new car experience is driven by shared mobility, connectivity service, and over-the-air feature upgrades. This new demand will drive consumers to the aftermarket, but only if the auto repair industry makes their investment in technology and training to support their new customers.
Disruption
Most analysts agree - the automotive service industry is facing massive, imminent, and game-changing disruption. The truth is no one knows for certain what auto repair and maintenance may look like in the next decade.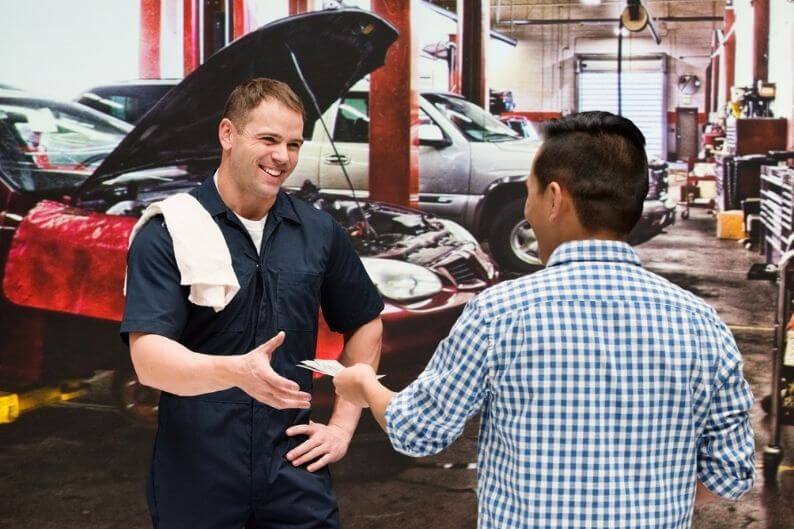 Best Automotive Franchises
With all of that industry analysis in mind, there are still plenty of automotive franchises that have been around for a long time and been able to keep up with change. These five options are sure to be solid choices for anyone looking to get into this sector.
Valvoline Instant Oil Change
Franchise Fee: $30,000
Initial Investment: $181,000 - $331,900
Valvoline's Instant Oil Change (VIOC) thinks of itself as being in the people business first and in the oil business second. The consumer oil change business started in 1986 and has more than 900 VIOC locations coast to coast. They provide oil change services to over 10 million customers annually.
Jiffy Lube
Franchise Fee: $35,000
Initial Investment: $207,000 - $422,650
Jiffy Lube is perhaps the best-known brand within the oil change industry. The company boasts over 2,000 franchise locations across America and Canada. Jiffy Lube's founder, Jim Hindman, started the company in 1979.
Midas
Franchise Fee: $10,000 - $30,000
Initial Investment: $191,650 - $460,482
Founded in 1956, Midas is an American dream success story. Now boasting over 2,100 locations across the USA and internationally, Midas has carved out a name for itself in the consumer oil change industry by offering a wide variety of repair and maintenance services designed to keep drivers in their cars longer.
Big O Tires
Franchise Fee: $10,000 - $30,000
Initial Investment: $311,000 - $1,133,300
Like other automotive franchisors on this list, Big O Tires started back in the early '60s, just as America's passion for cars was being born. Fast forward to today and the company has expanded to 450 locations across 25 states.
Big O Tires offers a broad range of car and light truck services but specializes in tires, wheels, and accessories.
RNR Tire Express
Franchise Fee: $35,000
Initial Investment: $500,000 - $1,000,000
RNR Tire Express opened its first location in October of 2000. Since then, it has expanded its operations across the nation thanks largely to its innovative finance program. As a franchisee, you will have a protected territory, proven marketing strategies, and validated profit potential.
Get The Customers Rolling In
All of the above being said, the future of the automobile repair industry appears very bright. Like any disruption, however, there will be winners and losers, and the key will be to position your business appropriately.
Consumers are driving millions of miles each year, and their automobiles will need to serviced, maintained, upgraded, and repaired. Automotive franchises will need to invest wisely in equipment, technology, and training to ensure healthy profits going forward.
---