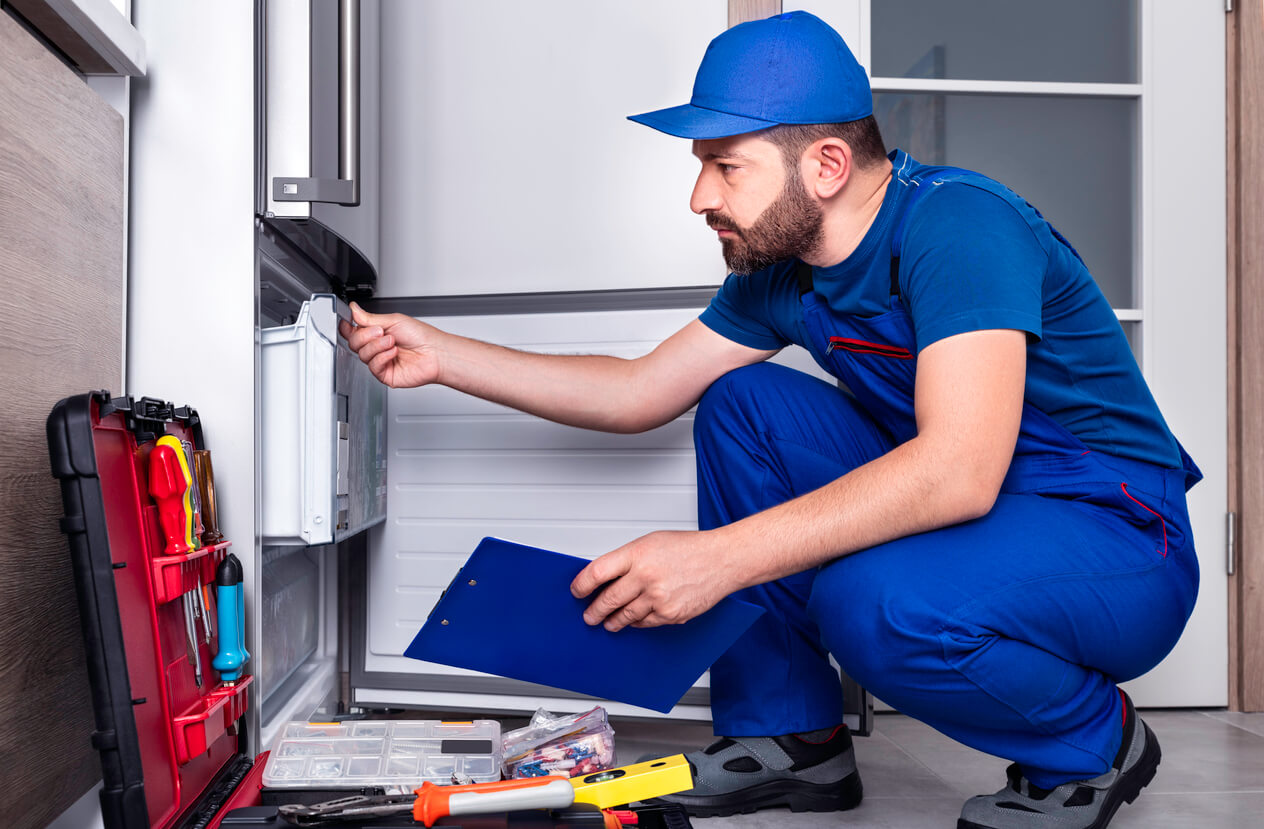 Are you good at fixing things around the house? You might have even started picking up odd jobs here and there when word got out about your skills. If you're looking to make that your full-time gig, handyman franchises could be the right move for you.
Going with one of the handyman franchises instead of your own startup comes with several advantages. If you're more interested in focusing on the work than coming up with all of your own systems and operating policies, you'll want to check some of the top franchise options out there. Before we get to those, let's take a look at the market for handyman businesses.
Handyman Business Outlook
People count on maintenance and repair professionals to keep their homes up and running. Whether it's because the job is too complicated for the homeowner to handle or they just don't have the time to do it, there's always going to be a need for handyman services.
Handyman franchises are expected to be a $5.1 billion industry in the United States in 2021. The industry is expected to see a nearly 4% growth in the same year, increasing faster than the overall business franchise sector.
With those facts considered, opening a handyman business can be a great call for the right person. Going the franchise route instead of a handyman startup business can give you an even greater chance at success.
Top Handyman Franchises
Building a flourishing business is all about picking the right opportunity. These five franchises are some of the best options in the handyman industry. With these brands, you'll be getting tried-and-true methodologies that will keep your business running smoothly (and lucratively).
Mr. Handyman
Franchise Fee: $59,900
Initial Investment: $117,500 - $149,100
One of the most popular franchises in this industry is Mr. Handyman. The company offers all kinds of services, from furniture assembly and minor repairs to full flooring and window installations.
Mr. Handyman is a nationwide network, so you'll benefit from the widespread brand awareness that already exists. You'll get all the training and ongoing support you need for the entirety of your time as a franchise owner. That includes comprehensive marketing support in both traditional spaces and online-focused campaigns.
With client base growth and retention being one of the main challenges of running a handyman business, the support provided by Mr. Handyman gives you a considerable step up on the competition.
As a Mr. Handyman franchise owner, you'll be part of the Neighborly franchise network. Neighborly operates several different franchise opportunities in the home services industry, resulting in cross-promotion from other niche home service businesses in your area (we'll talk about one of those later).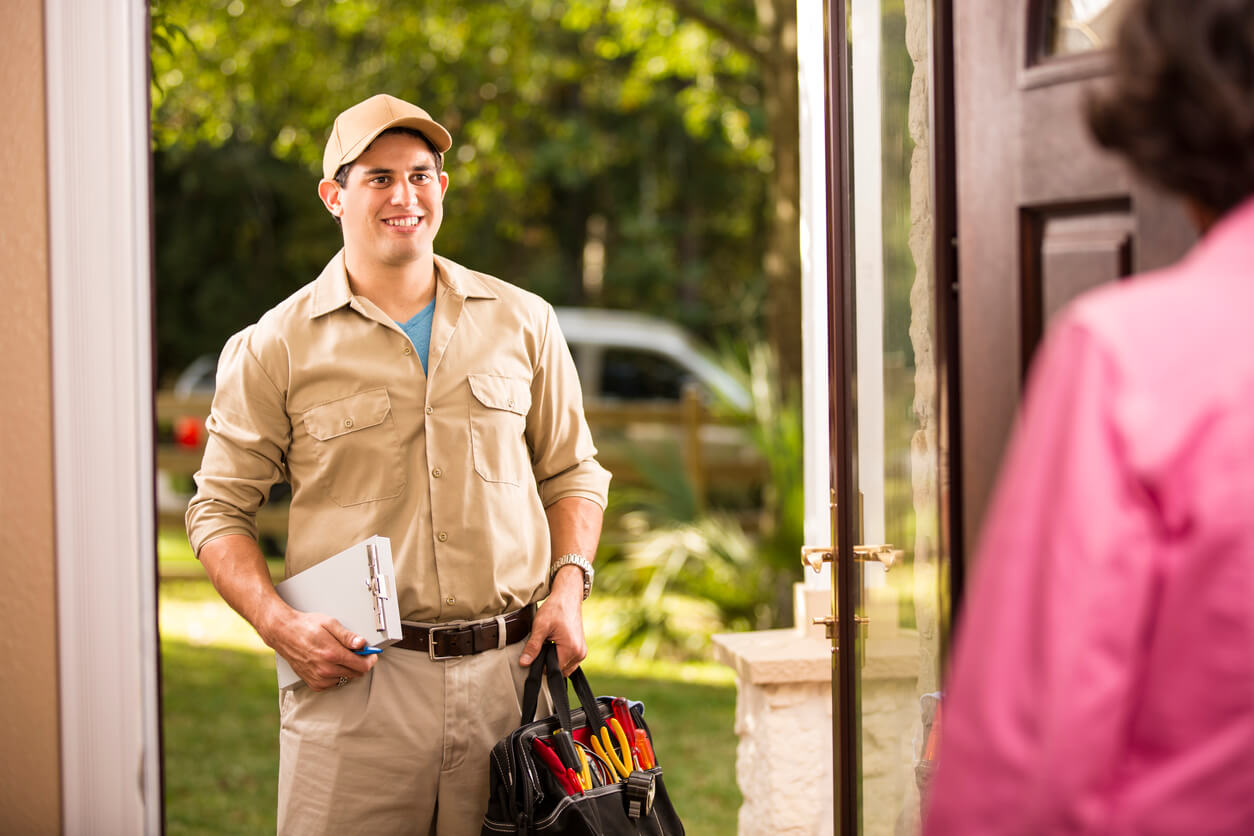 HandyPro
Franchise Fee: $9,500
Initial Investment: $70,640 - $128,643
If you're looking for a different approach to getting into a handyman franchise, HandyPro is worth a look. They operate on an executive model, which means even people with no home modification or handyman experience can get into the business. The company has a call center that schedules craftsmen for you and uses a combination of specialized employees and contractors to get jobs done.
HandyPro was founded in 1996 by a couple who wanted to help protect homeowners from "dishonest contractors." One of the founders' grandmother had lost $2,000 to a remodeler who took the money without doing the job.
At HandyPro, you'll offer a full range of residential and commercial handyman services along with home modification services.
House Doctors
Franchise Fee: $19,900
Initial Investment: $98,900 - $129,550
House Doctors started as a basic handyman and home improvement operation. It has grown to become a one-stop-shop for homeowners to get the entire "to-do" list knocked out quickly and with high quality.
Franchisees are expected to be managers who will lead teams in this "on-demand" world. House Doctors makes their services more convenient for customers by offering online scheduling, which most people expect out of businesses these days.
If you buy a franchise, you'll also have access to some of the latest software for your business. The company helps with your recruitment and lead generation, so you'll have comprehensive support throughout your tenure as a franchisee with House Doctors.
Handyman Connection
Franchise Fee: $60,000
Initial Investment: $99,690 - $152,895
With Handyman Connection, you get a top-down approach to running your business, meaning it's not something you have to work your way up to. When you get started, you'll pick your team of professionals and then conduct the business as laid out in the brand guidelines.
The focus for Handyman Connection is on residential projects that are small or medium in size. With the way the company's model works, you'll spend an equal amount of time doing office work and being out and about checking on projects.
Mr. Appliance
Franchise Fee: $40,000
Initial Investment: $64,800 - $144,515
While the other opportunities on this list offer a broad range of services, this one is in a more niche market. Mr. Appliance tackles only home appliance-related tasks.
Going with Mr. Appliance allows you to start a new operation or transform your existing business. As the name implies, you'll be taking care of all manner of home appliance repairs, not the other general home repairs that handyman services usually do.
This franchise is also a part of the Neighborly franchise group, so you'll have connections to all sorts of other home services businesses for any assistance you may need.
Start Building Your Business
The handyman franchise industry has a lot of potential, and it's only growing. People will always need help keeping their homes in top shape, so home services is a reasonably recession-proof industry.
After deciding to invest in a franchise, your next big choice will be which one to buy into. It has to be a good fit for you to get the best results, so make sure you're carefully weighing your options. Franchise123 can help you find the best match for you.
---