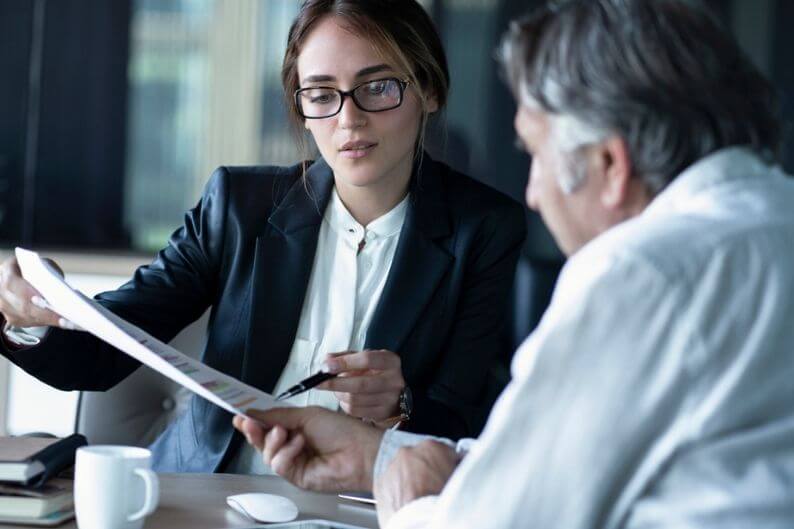 Are you thinking about purchasing a franchise?
If so, you'll be making a mistake if you don't have a lawyer go over the franchise agreement with a proverbial fine-tooth comb. That's because franchise agreements are full of stipulations that could cost you a pretty penny if you neglect to do this essential step.
Even though you'll be paying an attorney a lot of money to do this for you, it's worth it to save you from the nightmare scenario of a franchise deal gone wrong.
A Word of Advice
If a franchisor ever says you don't need a lawyer, this is a surefire sign that you do.
Don't ever sign anything unless you have a lawyer present, and don't be pressured into making a hurried decision.
What Franchise Attorneys Do
There are more than one million lawyers in the United States, but only a few thousand specialize in franchising.
Most of the time, it's best to hire one of these highly specialized lawyers. If you hire a general business attorney, you won't get the specialized advice you'll require to navigate the tricky waters of franchise law.
Franchise attorneys understand all the nuances of the franchisee-franchisor relationship. Make sure you find a lawyer who works with franchisees and not franchisors.
Lawyers who specialize in franchises have extensive experience in helping franchisees get the deal they deserve. The professional advice and legal representation you get from them will increase your chances of success in your franchise business.
These franchise law specialists know what to look for in Franchise Disclosure Documents (FDDs) and franchise agreements.
They constantly deal with the same companies, so they know what to expect. With one of these franchise experts by your side, you'll be less likely to be taken for a ride and more likely to get the terms most beneficial to you.
They'll be able to pinpoint, with laser-sharp accuracy, where the terms of the proposed agreement are unnecessarily vague and require additional clarification.
Help Navigating the FDD
A franchise disclosure agreement (FDD) is a legal disclosure mandated by law to be given to people who express interest in purchasing a franchise. This is part of the pre-sale due diligence process.
Most FDDs are 150 to 200 page documents, including restrictions and rules the franchisor requires you to adhere to as a franchisee
The FTC's franchise sales rule requires that the franchisor disclose this document to you. It further mandates that you acknowledge receiving and understanding it before you buy a franchise. This document contains information potential franchise owners need to know before plunking down their hard-earned cash.
It's crucial to know everything that's in the FDD. One reason for doing so is there are certain restrictions and obligations you must abide by as a franchisee. If you don't, your franchise agreement could be terminated.
Some franchisors will happily share their FDD with you right off the bat. Others won't allow you so much as a glimpse until they've qualified you as a serious candidate.
Legally, franchisors must show you the FDD by the end of your first face-to-face meeting.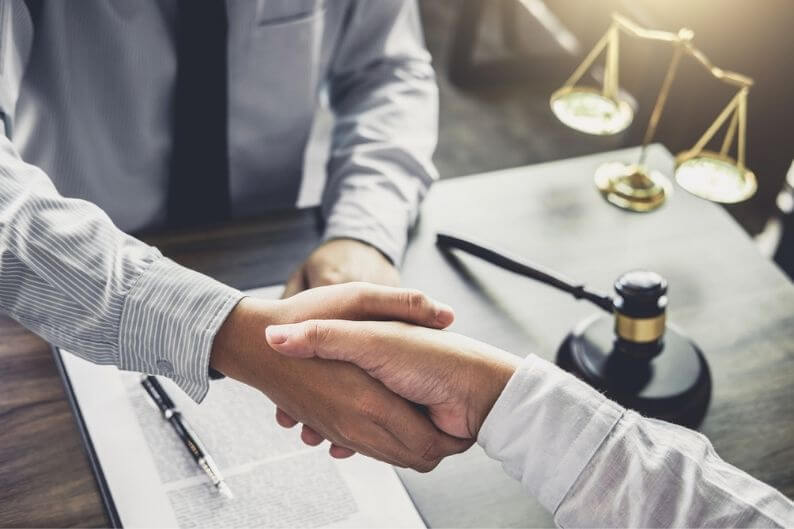 When to Hire an Attorney
Once you have the FDD in hand, it's time to hire a franchise lawyer. Before meeting with the attorney, read the document on your own.
This will allow you to come up with a list of questions for your meeting with your attorney. Undoubtedly, you'll discover that much of it doesn't make a lick of sense to you because these types of agreements contain lots of legalese.
Your lawyer will be able to explain everything until it makes perfect sense.
Negotiating the Franchise Agreement
Here's how a franchise attorney can help you negotiate your franchise agreement:
Litigation Statute of Limitations
If a disagreement between you and a franchisor raises its ugly head, you might want to pursue litigation to clear up the conflict.
Unfortunately, some franchisors include a clause in a franchise agreement calling for a mediation period. During this time, the two parties are supposed to try to arrive at an amicable solution before bringing their dispute to the courts.
While this sounds fantastic in theory, in practice, many franchisors drag out the mediation period so much that the statute of limitations is in danger of running out.
This means that if mediation is a dismal failure, you won't have sufficient time to file a lawsuit. A capable franchise lawyer can help ensure that you don't run into this potentially costly problem.
Royalty Payments
A franchise lawyer can help you with the structure of the royalty payments. Many franchisors collect these fees by automatically withdrawing them from a franchisee's account.
As a franchisee, you might not have the right to mothball your business early if things don't go like you'd hoped they go. Many franchise owners are legally bound to continue operations through the period stipulated in their contract or until they can sell their business.
If you're uncomfortable with this way of doing business, your lawyer might be able to renegotiate this part of the franchise agreement. For example, a franchise attorney might be able to negotiate your right to cease operations sooner, saving you money and aggravation.
Right of First Refusal
If a franchisee decides to sell his or her business, the franchisor usually has the option of buying it back or choosing to have a new owner take it over.
Sometimes, a franchisee has the legal obligation to find a new buyer. In these cases, the franchisor has final approval of the new owner.
One problem with this type of arrangement is the franchisor could reject a potential buyer who makes a high offer. This way, the franchisor can repurchase the business for a mere fraction of the proposed price.
Although this is clearly unethical, it's allowed by law and has caused unbelievable heartache for far too many franchise owners.
Non-Compete Clause
If you're considering opening another franchise, you'll want to have your attorney ensure that any non-compete clauses that the franchisor wants to include aren't unnecessarily restrictive.
Non-compete clauses state that the franchisee won't be involved in a business that directly competes against the franchise. This is usually for the franchise agreement's duration and often for a two to three-year period after the franchisee relinquishes rights to the business.
Franchise Territory
Most franchisors let operators have an exclusive territory.
To ensure you're able to attract the customer base you're entitled to, have your lawyer negotiate terms so your territory is the maximum possible size.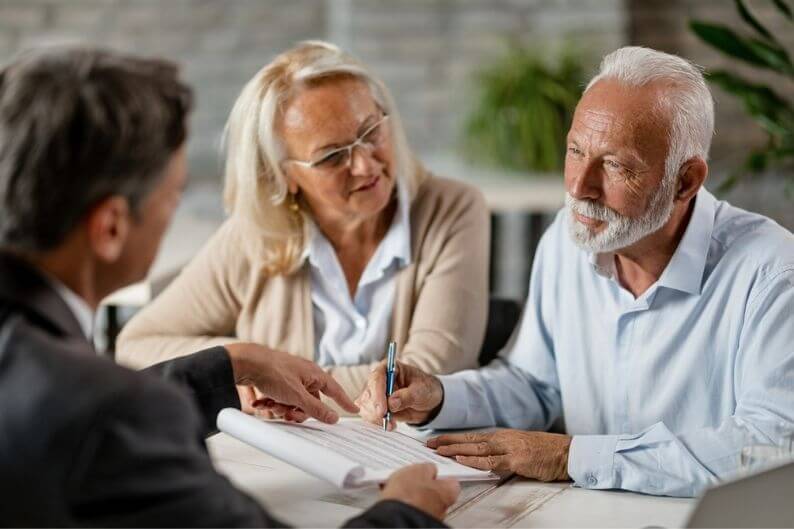 How to Choose a Franchise Attorney
Choose a lawyer with lots of franchise experience. To help you do that, here is a list of resources:
IFA (INTERNATIONAL FRANCHISE ASSOCIATION): The IFA provides a list of lawyers they partner with on their website. One caveat is that some of them only work with franchisors.

SMALL BUSINESS ASSOCIATION (SBA): Your local SBA office can provide you a list of reputable lawyers who specialize in franchise law. You can find the nearest office by visiting the SBA website.

YOUR CURRENT BUSINESS LAWYER: If you already have a business lawyer, ask him or her to help you find an attorney specializing in helping franchise owners.

CURRENT FRANCHISEES: Ask current franchisees who their lawyer was and what kind of experience they had with that individual.
Once you have a shortlist of attorneys, research them online. Check out their reviews, articles they've written, and any other information that'll help you narrow down the possibilities.
Talk to each candidate so you can have every single one of your questions answered before you finalize your decision.
Now That You're Covered
When all is said and done, finding a qualified franchise lawyer is going to be one of the best investments you'll ever make.
That's because minimizing legal risk and getting the best possible terms in your franchise agreement can save you thousands of dollars and massive headaches.