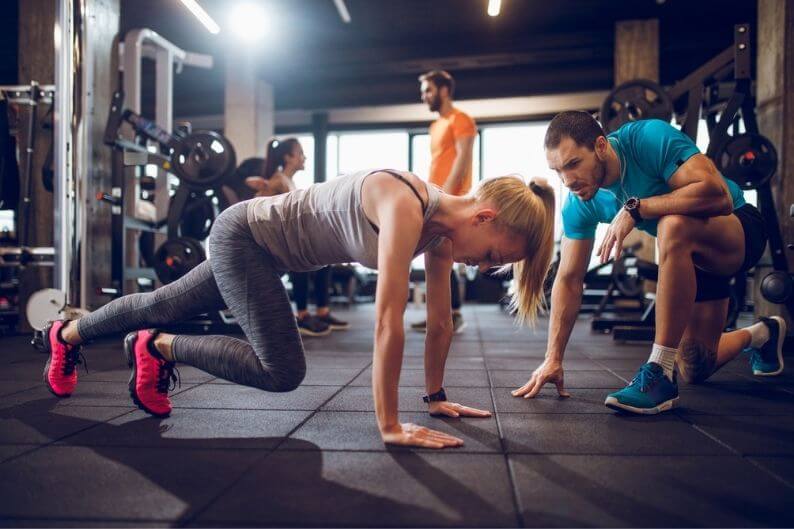 While the fitness industry took a big hit during the pandemic, it's already beginning to bounce back. With so many people focusing on their health and wellbeing, there should be a quick comeback for most gyms.
This article will detail a little bit more about where the industry is heading after COVID and then feature five great gym franchise options. This list focuses mostly on boutique fitness, but one of the major big-box gyms has been included to add an option for prospective business owners who would rather go with a more traditional gym setting.

Fitness Industry Outlook
The COVID-19 pandemic shook up the fitness industry for the rest of the time. Actually, it wasn't just the pandemic that caused the change; the change was already coming and COVID sped everything up. Millennials (1980-1999), the largest percentage of gym-goers, with their tech-savvy lifestyle and their ability to stay connected were already open to, ready for, and competent to accept online programming.
Gym franchises that made it through 2020 and those who will continue to thrive are the ones who are willing to and capable of using the digital landscape going forward or those serious about making safety protocols part of their business model.
As gyms start to open more widely they won't leave behind the digital environment that they've started. Rather, they will continue to reach out to the largest demographic with online offers in addition to their in-person facilities. The gym franchises without a digital presence will change their health and safety standards to keep their staff and members safe and healthy.
If you're looking to get into the fitness industry, buying a gym franchise is the way to go. According to a report from Allied Market Research, "The global virtual fitness industry is growing steadily, with a market size valued at more than $6 billion in 2019 and expected to reach $59 billion by 2027."
The Best Gym Franchises
There is no doubt that there's growth to tap into. In the fitness industry, here are five great gym franchises for you to consider:
The Barre Code
Franchise Fee: $49,500
Initial Investment: $228,064–$380,867
The Barre Code, a boutique fitness concept that's ranked #195 on Entrepreneur's 2021 Franchise 500 list, began in 2010 and has grown to over 60 locations and 200,000 members. It's a results-driven program focusing on three pillars of physical & mental wellness: cardio, strength training, and restoration in an environment where women support each other.
The Barre Code is a flexible franchise opportunity. For owners wanting to diversify their portfolio with 3-10 studios across a protected territory while being semi-absentee, this is a perfect fit! For those fitness enthusiasts looking to be more hands-on owners, there are also 1-2 studio options.
Post COVID-19 they are following CDC guidelines. They wear masks, take temperatures upon arrival, limit touch, clean and disinfect the studio room after every class, and are limiting their class sizes to allow for social distancing. They are on top of their safety practices and ready to continue their growth with people looking to be part of this fitness concept.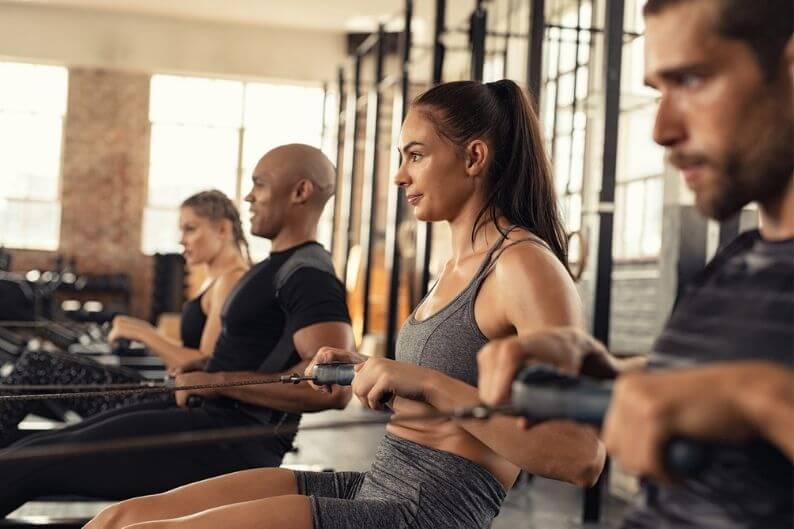 CITYROW
Franchise Fee: $49,500
Initial Investment: $253,000–$460,074
CITYROW is a boutique fitness concept established in 2013. Their mission is to provide ongoing fitness for life using the WaterRower.
Rowing is gentle on joints while providing outstanding cardio through high-intensity sweat, low-impact burn, and total body results because workouts use 85% of the body's muscles. There is industry talk that rowing will be the next spinning and running with similar customer adoption.
The best news? They innovated their digital environment early so they offer both studio access to their members as well as an app, CITYROW GO, for on-demand classes. This is great news if you're looking for a new concept with similar features to what came before and succeeded.
Title Boxing Club
Franchise Fee: $49,500
Initial Investment: $162,808–$423,120
Title Boxing Club was established in 2008. The gym is a leader in the boutique boxing franchise concept with 163 locations in 34 states and another 150 in development.
It was recognized by Inc. 5000 as the #1 fastest growing franchise in 2015 and has been growing ever since. Title Boxing centers its mission around making its exclusive workout the best part of someone's day while providing an intense full-body workout.
During and post-COVID it has designed a customer safe environment while staying competitive by marketing its "No-touch Fitness Experience." The equipment isn't shared and hands are covered for the entirety of the 45-60 minute classes. This is a great way to manage the changes we're experiencing and the new normal we'll be living in.
Title Boxing Club is committed to moving forward and growing with its franchisees.
Orangetheory Fitness
Franchise Fee: $59,950
Initial Investment: $575,922–$1,498,122
Orangetheory Fitness was founded in 2010 and is a boutique franchise dedicated to the physiological theory of excess post-exercise oxygen consumption (EPOC). It offers heart rate-based, HIIT (High-Intensity Interval Training), total body group training designed to help members continue to burn calories after their workout is over.
The club has nearly one million members and over 1,300 studios around the globe. Its mission is "to bring More Life to more people."
As Orangetheory moves into the post-COVID future, and because they are studio-based, they are making a number of changes to promote a safe return to the studio: aligning with CDC recommendations and local government mandates, workouts designed to minimize cross-contamination, reduced class capacity, cleaning with EPA-approved products between each class, disinfecting each piece of equipment before rotating to the next station, and more.
Orangetheory is thriving, growing, and ready to move into the future safely and with everyone's well-being as first priority.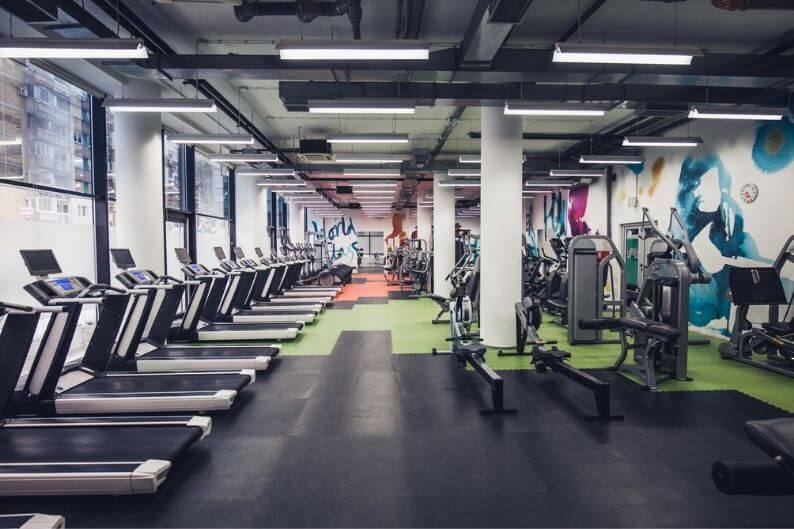 Anytime Fitness
Franchise Fee: $6,375–$42,500
Initial Investment: $98,430–$523,824
Anytime Fitness began in 2002 and is a big-box gym, in case you're looking to take a more traditional route. It was started to provide consumers with a "clean, quality workout experience in a convenient, 24-hour gym setting."
Since its beginning, Anytime Fitness has served more than 3,000,000 members in nearly 3,500 gyms in 26 countries. In the US they have 2,650 franchises, each employing approximately four people.
Post-Pandemic Anytime Fitness is committed to working with their franchisees, their employees, and their members to reopen and operate safely. Their protocols include, but aren't limited to, adhering to federal and state guidelines, staff training, scheduling to minimize the number of staff and members in the gym, social distancing, no contact training, no equipment sharing, and medical-grade cleaning products used throughout the facilities.
For a new franchise owner, you'll be glad to know that fewer than 50% of franchisees have owned a business before opening their first Anytime Fitness club. The franchise is looking for people who genuinely want to help others in their community improve the quality of their lives. If you want this for your community, they will teach you and support you to engage with your community and grow.
Open One of the Top Health and Fitness Franchises
There is a long list of quality gyms looking for the right franchisees to forward their missions and bring their values into neighborhoods.
Which one is right for you? What criteria do you use and how do you decide which gym franchise is best for you and what you want to establish as your business identity?
At Franchise123 we help you with "the heavy lifting." We know franchising. We are your start-to-finish resource for franchise success.
We've given you our picks for the top five gym franchises, but there are many other great options to choose from. At Franchise123 we have all the tools you'll need to find the perfect gym franchise for you. As a potential franchisee, we help you build a relationship with a franchisor so you can find out all you need to in order to make your best decision. At Franchise123 we believe that business ownership and achieving your goals is something that should be within reach for everyone.